CURYJ's Young People Are Leading the Movement to Reimagine Public Safety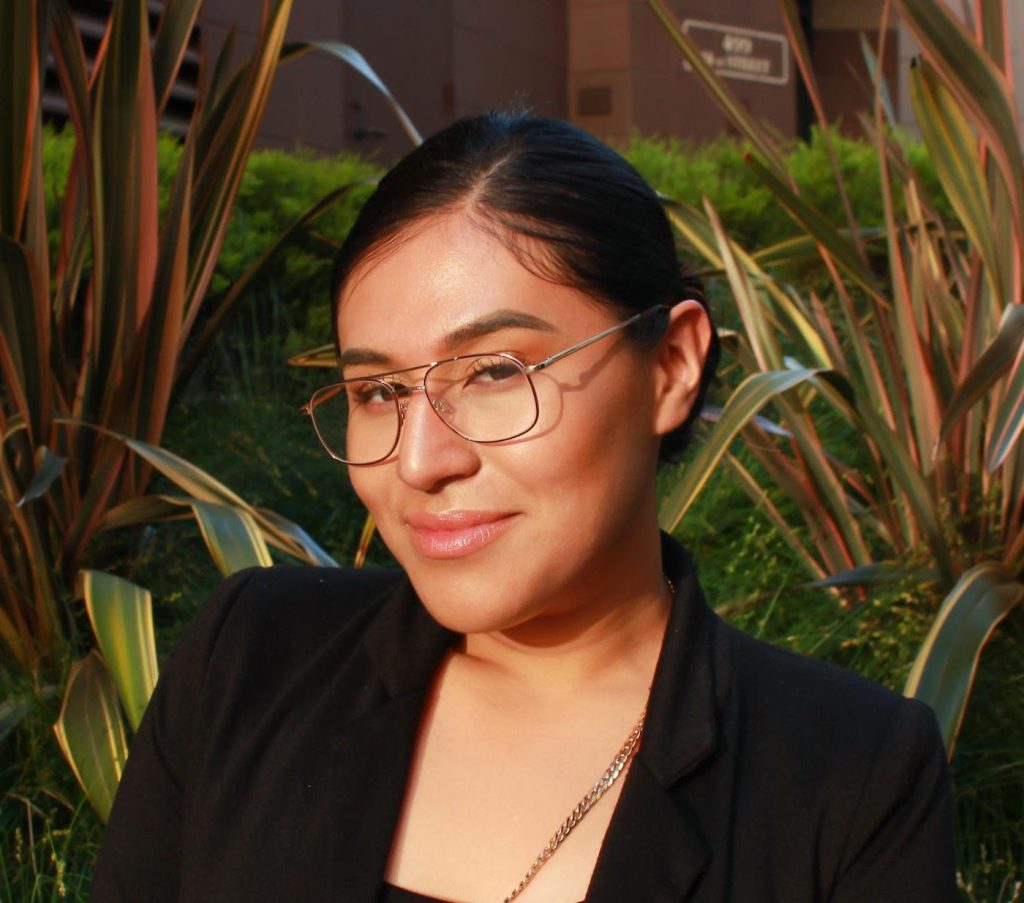 CURYJ youth are organizing for a future free from policing and incarceration. Xochtil Larios, our Youth Justice Program Associate and former CURYJ program participant, is continuing the work she started as a 2020 Soros Justice Fellow. Xochtil designed and led the implementation of a peer-to-peer educational program for youth held in the Alameda County Juvenile Hall—the same facility where she was incarcerated just three years ago.
We also recently graduated the 3rd Dream Beyond Bars cohort, a paid fellowship where formerly incarcerated transitional age youth work closely with CURYJ Policy, Campaigns & Organizing staff on abolitionist legislation.
The DBB Fellowship is one of our youth development programs that stabilizes and builds power among the young people in our community. We lace up our youth with culturally-rooted organizing & advocacy training and dedicate a third of our annual operating budget to compensating them for their expertise as systems-impacted change makers.
Last year, these Fellows helped us co-sponsor two hard-earned wins in police accountability—the Police Decertification Act and the CRISES Act. These pieces of legislation will get abusive cops off the streets and start dismantling the state's over-reliance on police for community emergencies.
In the upcoming year, the recent grads will be staying with CURYJ as Senior Fellows with increased salaries and even more intensive advocacy work. You can visit curyj.org/programs/dream-beyond-bars to learn more about each fellow and the specific legislation they're pushing forward.
Donate now!
HOW YOU CAN HELP!
CURYJ has launched a capital campaign to raise $10 million over the next three years to build out the Oscar Grant Youth Empowerment Zone. So far, the organization has raised roughly $1.2 million.
It is looking for supporters to donate to funding building costs, scaling up operations, expanding staff, and having a stronger cash reserve. Investing in the Oscar Grant Youth Empowerment Zone presents a unique opportunity to work in solidarity with local communities and state organizations in order to ensure that the cultural heritage, activism, and diversity of Fruitvale are protected and preserved.
"CURYJ works on the issues that its members identify as important in their lives and centers the young people as activist change-makers. I support CURYJ because I see that this approach is the only way to make true change and grow community power," says Quinn Delaney, a CURYJ supporter.
Thanks to Delaney's generosity, all gifts will be matched up to $85,000.
www.curyj.org
(510) 689 7350
Development Manager: Tristan Williams
Mission
CURYJ was born when our co-founders set out to defeat the Fruitvale gang injunction, a pre-emptive "restraining order" that gave cops the right to harass young people of color and strip them of their civil liberties. In the years since defeating the injunction, CURYJ has worked nonstop in coalitions and partnerships to fight against policies that criminalize youth and to craft policy that invests in our communities.
Begin to Build a Relationship
We know you care about where your money goes and how it is used. Connect with this organization's leadership in order to begin to build this important relationship. Your email will be sent directly to this organization's Director of Development and/or Executive Director.
I support CURYJ because I believe that young people should have the power right now to shape the communities they will spend their futures in. CURYJ develops young leaders who are both idealistic and realistic, guiding them to develop critical self-awareness and self-knowledge. They turn that knowledge into power for their communities day in and day out.
What An Alternative to Incarceration Looks Like
The Oscar Grant Youth Power Zone will be the home base for CURYJ's programs – life coaching, community healing, and its flagship leadership development programs Homies 4 Justice and Dream Beyond Bars, which provide paid fellowships for systems-impacted youth to work toward building life-affirming alternatives to incarceration and policing. 
Slated to open in 2024, CURYJ believes the Oscar Grant Youth Power Zone will be more than just a resource center and community hub, but a symbol of hope, healing, and resilience for young people who want a better life.
"The Oscar Grant Youth Power Zone will be an example of what an alternative to incarceration looks like in Alameda County," says George Galvis, CURYJ's executive director and founder.
To build out the new space and maintain the construction timeline, CURYJ is raising $500,000 this year, with a matching pledge from their capital campaign committee chair, Sam Jacobs, of up to $200,000.
Key Supporters
Quinn Delaney, Founder of the Akonadi Foundation
Edgar Villanueva, Founder of Decolonizing Wealth
Norris Henderson, Executive Director of VOTE
Tulaine Montgomery, Co-CEO of New Profit
Andrus Family Fund
Borealis Philanthropy
The California Endowment
California Wellness Foundation
Galaxy Gives
Heising-Simons Foundation
Kresge Foundation
Latino Community Foundation
NDN Collective
Open Society Foundations
San Francisco Foundation
Sierra Health Foundation
Tides Center
Zellerbach Foundation