A Personal Commitment to Philanthropy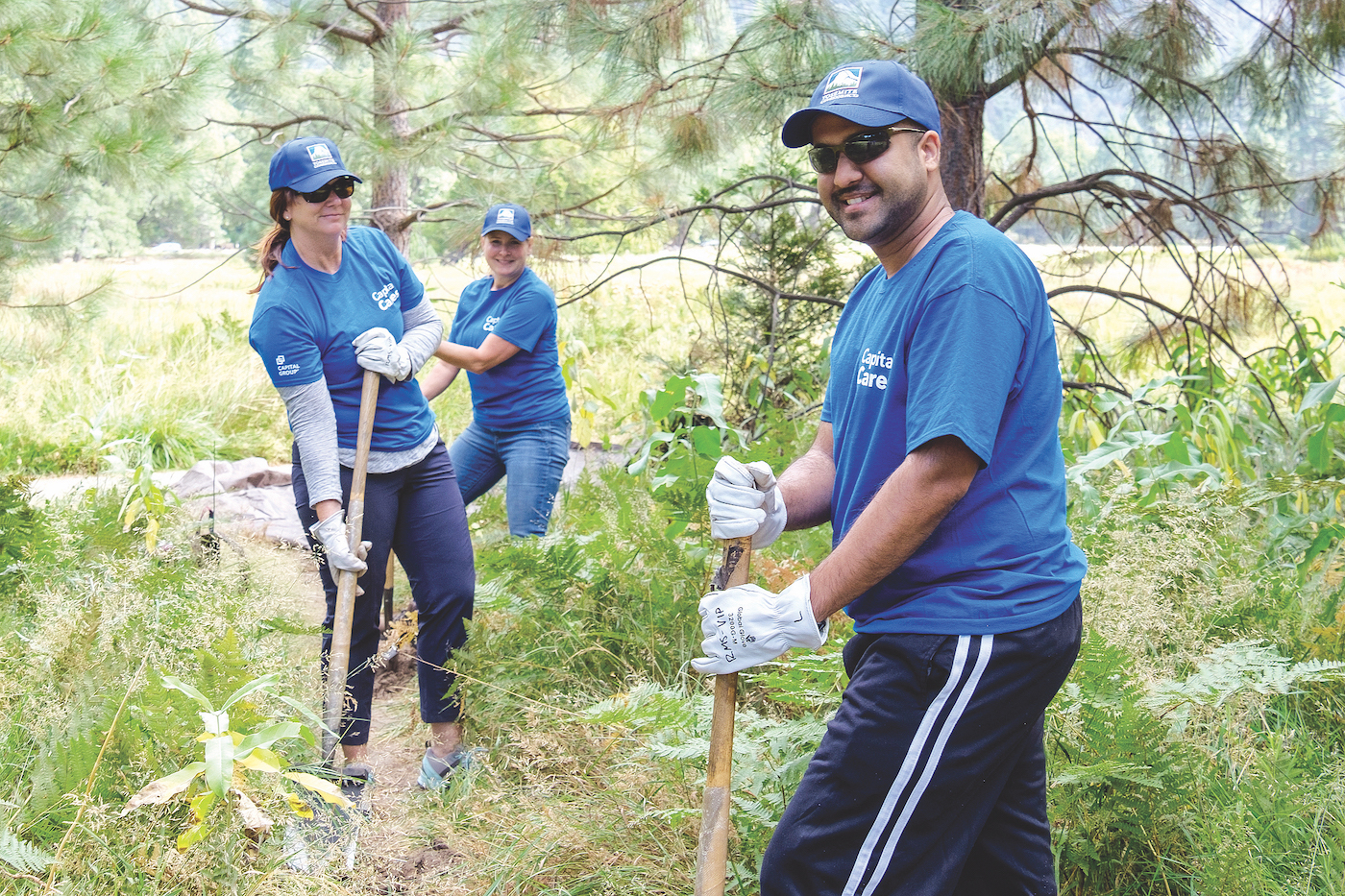 When John Armour joined Capital Group Private Client Services more than 20 years ago, one of his first assignments was to help manage The Rape Foundation's endowment.
In that role, Armour provided thoughtful financial management services and helped establish key policies aimed at the long-term growth and preservation of the foundation's assets.
But as is so often the case with Capital Group Private Client Services and its associates, Armour's relationship with the organization and its founder, Gail Abarbanel, grew. Abarbanel, a social worker by training, was a pioneer in offering support for victims of rape.
"I was so impressed with the work that Gail and the foundation were doing for victims of these terrible acts," Armour says. Taking advantage of Capital Group's generous matching opportunities for its associates and the nonprofit organizations they champion, he was able to amplify his donations to the foundation.
But that was only the start. Abarbanel soon invited Armour to join the board, a position he has held for years.
"I started as an advisor," Armour says. "But it became much more personal than that. I suspect I will be on the board long after I retire."
For Abarbanel, Armour's service on the board's executive committee has been exceptional.
"John's knowledge, insights and guidance as a board member have been very helpful to the foundation," Abarbanel says. "The relationship with Capital Group has been outstanding. Their contributions have helped make it possible for the foundation to respond to critical needs in our community, including meeting the special needs of rape victims and sexually abused children during the pandemic."
Today, Armour is the president of Capital Group Private Client Services, which at the end of August 2021 had 192 associates and managed $36.5 billion in assets for high-net-worth individuals and their families, charitable foundations and nonprofits.
The company is an integral part of Capital Group, which was founded in California in 1931, when the Depression was only two years old and the drought-ravaged Southern Plains had been dubbed the "Dust Bowl." The firm has since grown exponentially, with 8,000-plus employees around the globe at year-end 2020 and more than $2.6 trillion in assets under management as of June 30, 2021.
Beyond its investment and financial services, Capital Group has a focus on philanthropy that empowers its associates to give to charities that matter to them, serve on nonprofit boards and become the civic leaders of today and tomorrow. In the past decade, the firm gave away more than $250 million through direct grants, matching gifts stewarded by its associates and volunteer hours. And in the pandemic year of 2020, when the need was greatest, Capital Group doubled down, deploying more than $30 million – a commitment that rivals the generosity of some of the nation's larger charitable foundations.
"Supporting philanthropy is in our DNA at Capital Group and has been throughout our 90-year history," Armour says.
Beyond direct work that necessitates a deep understanding of philanthropy, Capital Group Private Client Services associates are encouraged to join nonprofit boards and make donations, which the firm matches. Some 450 Capital Group associates sit on nonprofit boards.
"One of the important benefits of having a generous and robust charitable giving program in Capital Group's mind is that it helps position our associates, particularly the next generation, to be civic leaders," Armour says. "We want our legacy to be more than just giving away money."
This emphasis on service also creates a veritable think tank of shared experiences that are deployed when serving social sector clients, whether nonprofits, charitable foundations or philanthropically engaged individuals and families.
In Armour's view, nonprofits should be run like for-profit businesses, where financial risk and reward are weighed and farsighted planning helps promote sustainability and growth. "But a problem for nonprofits and their long-term financial stewardship is rotation of board members, and especially the finance committee," he says.
When those committees roll over, Capital Group Private Client Services and its associates are there to help nonprofits stick to their existing financial plans. Maintaining this focus can help organizations grow their endowments and reassure donors that their gifts are being used wisely.
David Wiener is the regional director of the firm's office in San Francisco, which he describes as "a city of great wealth but also great need."
For Wiener, who has spent years in both finance and fintech, Capital Group's bottom-up approach to philanthropy has been one of the most rewarding experiences of his job.
"Capital Group's philanthropy is really grassroots," he says. "It's not the firm deciding what causes to support, but a reflection of the organizations our associates want to support. Our process creates a mosaic of important causes. Last year, we supported causes including racial justice, food insecurity, our veterans, autism, education, the environment and many others. I'm lucky to be involved in a way where I can often see the effect these organizations have on the community."
One example is Coaching Corps, a nonprofit that trains coaches so that children from under-resourced communities "can benefit from the positive impact coaches can have on their lives through sports."
For Wiener and Capital Group, the connection came through John Levin, who is a firm client and a Coaching Corps board member. Beyond advising charitable foundations and nonprofits, Capital Group Private Client Services works closely with wealthy families, including devising strategies to help them efficiently maintain and grow their philanthropic legacies.
As Wiener and his colleagues Bill Ring and Tom Anderson learned more about Coaching Corps and its mission, they each personally stepped up as donors.
"We are often able to help charities three ways," Wiener says: Capital Group may provide a grant, associates make personal contributions, and then Capital Group comes back in to match those associate donations.
Such deep, personal engagement may be one reason Capital Group Private Client Services' client retention rate was 97% as of December 31, 2020.
For Coaching Corps, the firm's commitment has been transformational.
"We could not do what we do without the support of Capital Group and all the people they have introduced us to who now support our efforts and cheer us on as we reach more and more kids with the power of sports with a trained coach," says Coaching Corps CEO Janet Carter.
That thoughtful approach to long-term planning aligns with Capital Group's culture as a whole. It is a place where giving back is not only celebrated and reinforced, but pumps through the veins of the firm's employees, from young associates to the highest levels of leadership.
Learn More
www.capitalgroup.com/pcs/
(415) 646-7540
Senior Vice President, Regional Director: David Wiener
What We Do.
We'll take a detailed view of your financial situation so we can build a tailor-made investment plan just for you. And we'll also work with you every step of the way, so you're never left in the dark.
One of the important benefits of having a generous and robust charitable giving program in Capital Group's mind is that it helps position our associates, particularly the next generation, to be civic leaders. We want our legacy to be more than just giving away money.
Begin to Build a Relationship
We know you care about where your money goes and how it is used. Connect with this organization's leadership in order to begin to build this important relationship. Your email will be sent directly to Regional Director David Wiener.