The Future of Black Nonprofit Power in California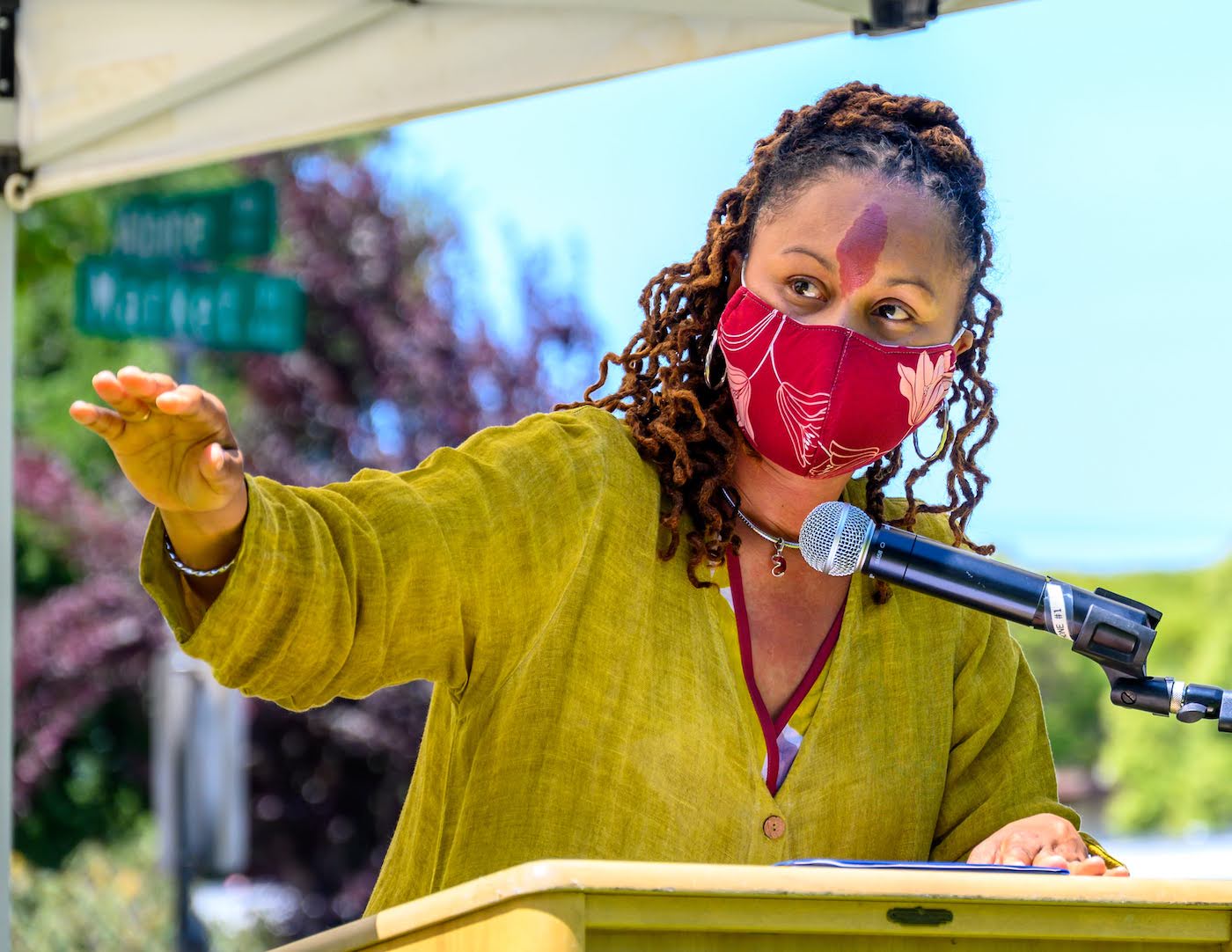 Wanted: $100 million for an organization you have never heard of to be given away as unrestricted grants to Black-led California nonprofits that will be named later.
That, in essence, was the founding proposition for the California Black Freedom Fund – and it was audacious in the world of philanthropy, let alone Black philanthropy. But timing is everything. George Floyd had just been killed by Minneapolis police officers, galvanizing nationwide outrage and a surge in support for racial-justice organizations.
Within a few months, the fund secured $32 million in donations and commitments and quickly started putting that money to use. In its first two rounds of grantmaking, the fund disbursed $15 million to 77 organizations working to empower Black community leaders and build grassroots movements to end structural inequities and systemic racism in every sphere of California life, from criminal justice and housing to health and education.
"By investing in Black-led organizations across the state, we think we can turn this moment into a movement," says Cathy Cha, president and CEO of the Evelyn and Walter Haas Jr. Fund, one of the founding donors.
The idea sprang from talks among Cha and 15 other foundation leaders on the California Executive Roundtable on Philanthropy and Equity, a group that met regularly to discuss ideas for achieving equity in communities throughout the state. As it so happened, the group had a scheduled call shortly after George Floyd's death, and members brainstormed about how to respond collectively.
"I was like, 'Guys, I love this group, but we just talk and don't do anything. I want us to start a fund for Black power building,'" says Lateefah Simon, president of the Akonadi Foundation in Oakland, another founding donor. She wrote a memo proposing a five-year goal of $25 million, undeniably a reach for Black-focused philanthropy.
"That's not enough," Nicole Taylor, who had recently become president and CEO of the Silicon Valley Community Foundation (SVCF), told the group. "It needs to be $100 million."
Nine figures over five years signaled the fund's ambition to build a sustained campaign to address racial-equity gaps, as well as the so-called "giving gap" – the chronic underinvestment in Black causes. From the beginning, it operated like no other philanthropy. The well-endowed founders invited a diverse group of Black community organizations to co-create the fund and set strategic direction through a formal advisory committee. And, for continuity and simplicity, it decided that each grantee would get a commitment of at least two years and have the freedom to use the money however it wanted – no strings attached.
"It's philanthropy breaking old norms of having to see clear to the end of a project with expectations of what ultimately would happen, and instead investing in an idea while trusting the people involved," says Stuart Burden, SVCF's vice president of corporate and foundation relations. Nonprofits didn't believe it at first, he says, and for funders, "It was a leap of faith to put money into a brand-new entity, not knowing who was going to receive the dollars."
More than two dozen powerful foundations have taken that leap. Among them are The California Endowment, Annenberg Foundation, Google.org, Conrad N. Hilton Foundation, JPMorgan Chase Foundation, Chan Zuckerberg Initiative, and SVCF, which administers the fund.
Underscoring the goal to nurture coalitions across the state, the fund first invested $6.3 million in three Black networks comprising dozens of nonprofits engaged in, respectively, raising participation in the census and redistricting process, advocating for an overhaul of the policing system and strengthening social-justice organizations in a private-public partnership.
For the Black Equity Collective, the $2 million infusion from the fund was a timely endorsement. The network was preparing the launch of its own grantmaking initiative to support criminal justice, education, youth leadership, and healthcare nonprofits in Southern California.
Kaci Patterson, chief architect of the collective, was one of the community leaders involved in the formation of the fund, and she remains involved as a member of its 12-person advisory committee.
"Philanthropy should be shaped by and with the people on the ground," Patterson says. "The California Black Freedom Fund has done that."
In 2021, the fund symbolically announced its launch on February 4, Rosa Parks' birthday. The second round of grants was timed for Juneteenth and delivered nearly $9 million to 74 nonprofits with operating budgets of $1 million or less.
The Hannah Project, which works to boost academic success among low-income youth of color in Marin County, received $200,000. One of the group's priorities is facilitating the state-mandated end to de facto segregation of Sausalito schools. The grant will enable it to hire staff dedicated to advocacy and work toward empowering Black parents to have a bigger voice in community affairs.
"We had been an educational organization, but we're getting involved in advocacy," says Bettie Hodges-Shelmire, the Hannah Project's founder and executive director. "It's a major step that the California Black Freedom Fund treats small community-based organizations with the same respect as large organizations."
In Silicon Valley, the fund is collaborating with philanthropies, tech companies, and Santa Clara University to bolster Black entrepreneurs. Currently, Black startups garner just 1% of venture-capital investment. A $100,000 grant helped the African Diaspora Network launch its Accelerating Black Leadership and Entrepreneurship program. The first cohort of 16 Black businesspeople will receive mentorship and training services.
"We hope to make this program sustainable, to create an ecosystem of entrepreneurs, and the California Black Freedom Fund is an integral part of that," says Debra Pacio, the network's entrepreneurship program and community engagement manager.
Burden, at SVCF, cautions against judging the fund's impact too soon. Using a term more common in business than philanthropy, he calls the grants "patient capital." And the fund itself is a work in progress. One year in, it is more than halfway to its $100 million goal and is hiring dedicated staff to relieve employees delegated from participating foundations.
While the fund aims to help individual nonprofits and create a power-building infrastructure, Burden notes that another goal is to enable funders to learn new ways of engaging with the Black community and incorporate those into their own philanthropy. That dynamic may hold the answer to a question that the CEO Council, comprising several of the original funders, is already contemplating: What becomes of the fund after five years?
"The clear answer is the work must continue, but perhaps not as this entity," Burden says, summarizing a discussion at a recent leadership retreat. "If we take the lessons of how the California Black Freedom Fund has supported Black-led organizations and bring them inside our organizations, that will continue the spirit of this initiative and perpetuate its work."