Philanthropy's 'Jerry Maguire' May Just Change the Game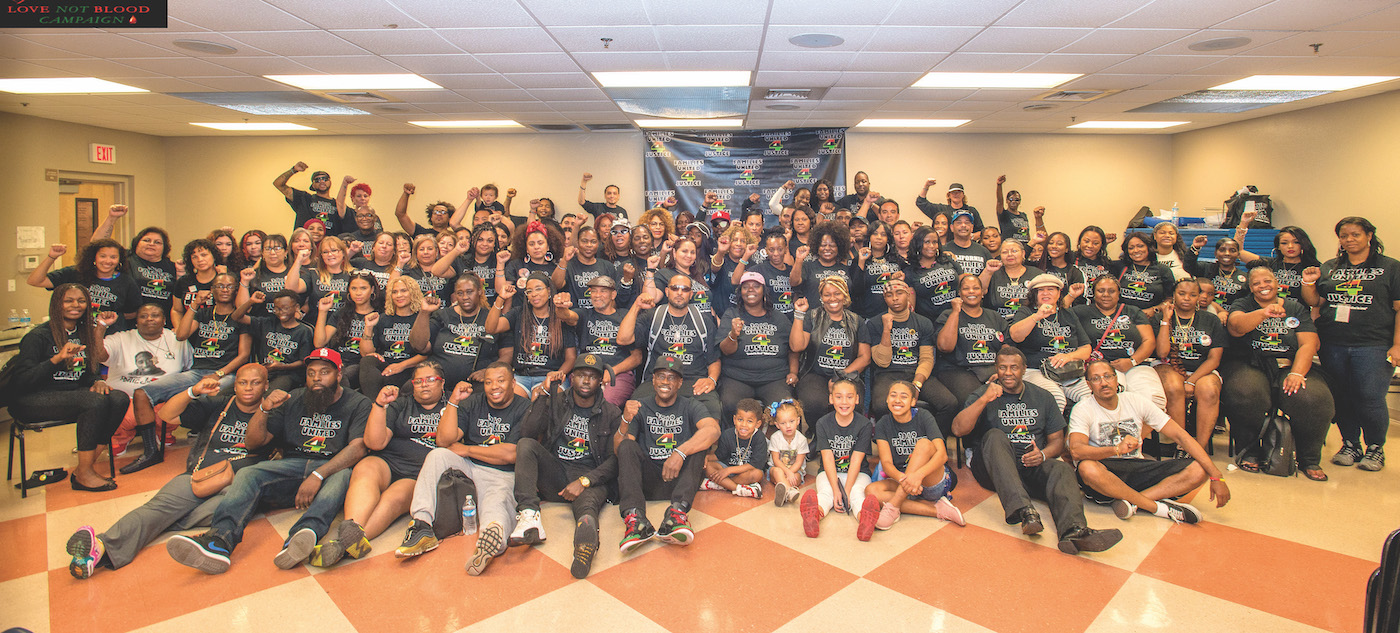 Lateefah Simon is on a roll. An eloquent and rapid speaker, she expounds on how philanthropy needs to change, how funders need to have closer ties to grassroots organizations and collaborate more with each other, and how hard she is working to forge those alliances at this inflection point in the fight against racism.
Simon may be the president of Akonadi Foundation, with millions of philanthropic dollars at her disposal. But she retains the passion of the former community organizer who, while still a teenager, found her calling as an advocate for Bay Area youth most harmed by racism and injustice.
And that's the point.
"I see my role as president of this foundation as an organizer within philanthropy. I'm on the phone all day, every day," she says. Then she throws a curveball: "I want to be the Jerry Maguire of social-justice, racial-justice philanthropy."
Just as the fictional sports agent worked the phones nonstop to champion his client, Simon explains, she speaks daily with colleagues at other foundations to leverage their work in common areas and to encourage funding for Akonadi grantees or affiliated nonprofits. "I want to be an evangelist for organizers and racial justice leaders," she says.
At 44 years old, Simon represents a new generation of philanthropic leader, and her untraditional path through the ranks of the nonprofit world gives her unique insight and credibility. Before she worked with young women facing systemic barriers in San Francisco, Simon was one: a high-school dropout with a juvenile court record for shoplifting and a family harmed by drug addiction.
A turning point came when she was 16. Simon got a job at the Center for Young Women's Development (now named the Young Women's Freedom Center). She was trained in the Street Survival Outreach Program as a mentor to girls with similar backgrounds to help them build self-esteem and self-sufficiency.
By 19, she was executive director and, despite being a new single mother, Simon expanded operations, including peer-mentoring programs for job skills and leadership training. In 2003, at the age of 26, she became the youngest MacArthur Fellow, otherwise known as a "Genius Grant."
National acclaim aside, Simon found fundraising dispiriting. Potential donors were often less interested in learning about the Center's solutions than in pathologizing the young women for prior circumstances: drug addiction, sex work, and crime. "I remember thinking that one day, I won't have to beg for money from people who don't see us as human," she says.
A prelude to that day came during a visit by philanthropists Wayne Jordan and Quinn Delaney, who were reviewing a grant application from the Center. Their questions were sensitive and profound.
"I thought, wow! They see us and what we're trying to do," Simon says. Her joy prompted a more-refined aspiration: "One day, I want to be a funder. I want grant applicants to feel as valued as these people on the other side of the table made me feel."
The couple approved the grant application, founded the Akonadi Foundation a few years later, and in 2016 hired Simon to run it.
Simon left the Women's Center in 2005 for a series of jobs that burnished her credentials as a youth-justice and civil-rights advocate. Under then-District Attorney Kamala Harris, she launched San Francisco District Attorney's reentry services division to reduce youth recidivism. Next, she served as executive director of the Lawyers' Committee for Civil Rights of the San Francisco Bay Area, launching a focus on criminal justice reform. She also made time to return to school, earning a bachelor's degree in Public Policy from Mills College.
Simon crossed over to philanthropy in 2011 via the Rosenberg Foundation, where she managed grants focusing on criminal-justice reform and civic engagement and helped found the Leading Edge Fund, supporting the next generation of civil rights leaders in California. In 2016, she became president of Akonadi, whose mission is to end structural racism and create a racially just Oakland. The move completed Simon's conversion to "funder," but Akonadi also needed her grassroots prowess to punch above its weight and drive more dollars to community groups in Oakland.
"The donors wanted to hire a director who was an organizer, knowing that our job is not just to give grants, it was also to organize other donors," she says.
Simon focused on supporting nonprofits working to end incarceration of young people of color in Alameda County through the All in For Oakland initiative, and overhauling Akonadi's funding strategy.
She felt that the foundation needed to adopt an election-campaign model: Give a bigger three-year grant to a core grassroots organization and get partners to fund support services like polling, communications, legal advice.
"We weren't funding them to win," she says. "So instead of giving $75,000 over three years, Akonadi said we'll give $300,000 a year and get funding for every single partner you want funded," Simon says. For the All in For Oakland initiative, Akonadi has raised $25 million in partner funding over three years – nearly twice its own grants.
"You can't simply believe that we are going to change and implement new visions with small amounts of resources for one or two years," she adds. "I want us to do things differently."
Simon used the same reasoning to push for the creation of the bold, five-year $100 million California Black Freedom Fund in the wake of George Floyd's murder. She also argued that there needed to be more investment in Black-led social-change movements. (See separate article)
It's an important moment for racial-justice philanthropy, Simon says, and there have been some long-sought wins: Governor Gavin Newsom's decision to close the Division of Juvenile Justice prisons and getting police out of Oakland schools. Black-led organizations were in the thick of both campaigns.
These days, Simon is busier than ever. On top of her day job and civic roles, she is back in school. Her weekends belong to the University of San Francisco, where she is in the second year of a Master of Public Administration program.
Simon's 25-year-old daughter, meanwhile, is a second-year law student at Howard University. She opted for the HBCU (Historically Black Colleges and Universities) over top-10 law schools that she got into, Simon says, because the acceptance letters arrived right after George Floyd's death.
The contrast of their lives traces the progress that Simon has long worked for. "My daughter is able to be with friends and feel safe," she says. "When I was 25, I was a mom living in the projects."
After a pause, Simon adds that she still feels 25, which bodes well for the tough road ahead to achieve real justice. She is invigorated by the moment and by her role in it.
"I want to be able to fund the Harriet Tubmans, the Cesar Chavezes. We see them. They're right in front of us," she says. "We must identify the leader, idea, and team and fund the hell out of them just like they have done in venture capital. They gave people resources to dream and to be able to disrupt norms."
Spoken like a funder with the spirit of an organizer.