We Serve With Love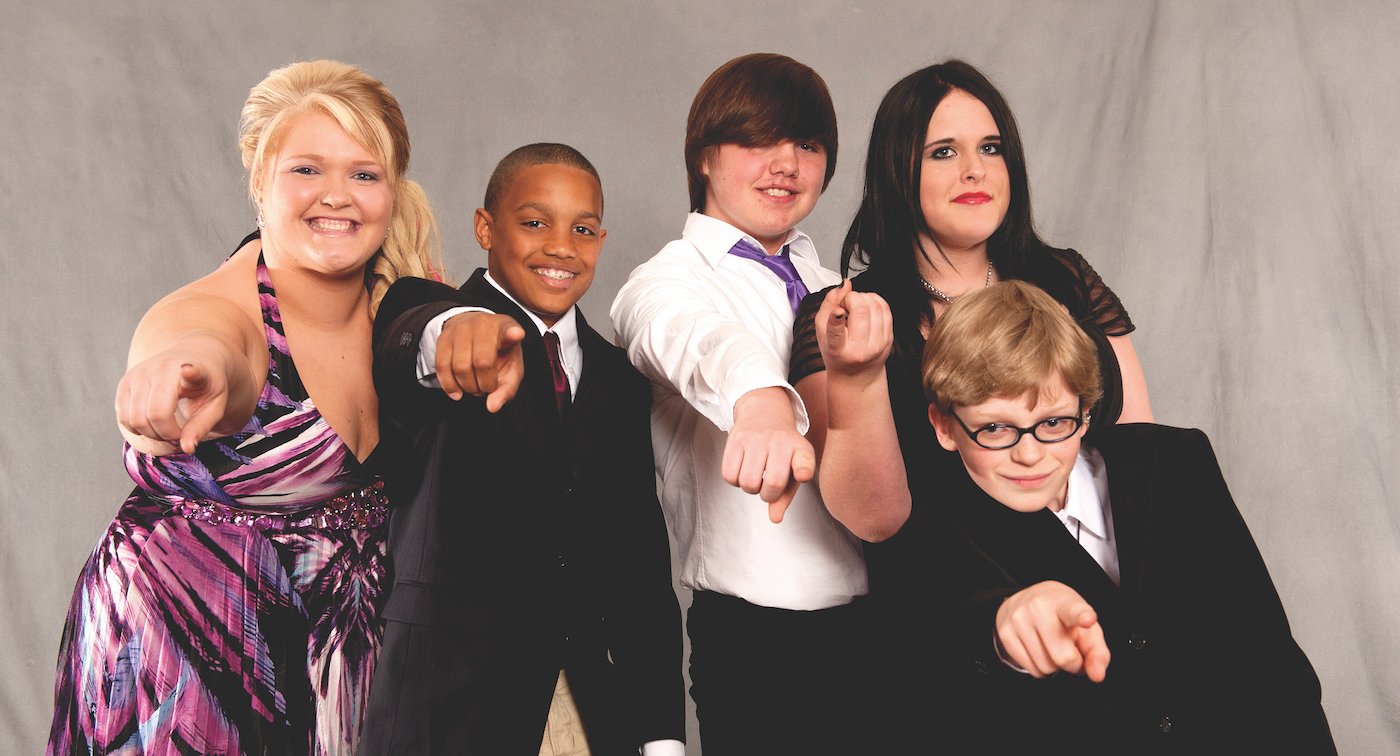 Every nonprofit has its superpower. For the National Center for Lesbian Rights (NCLR), it might be predicting the future.
"If you want to know what issues will be viewed as critical for the LGBTQ rights movement in 10 years, look at what NCLR is working on today," says Shannon Minter, the organization's longtime legal director.
NCLR was founded in 1977 "because the needs of lesbian, bisexual, and queer women weren't being met either in what was then known as the 'gay rights movement,' or in the women's rights movement," says Imani Rupert-Gordon, NCLR's executive director. Since then, NCLR has never stopped its tireless work supporting the civil and human rights of lesbian, gay, bisexual, and transgender people and their families through litigation, legislation, policy, and public education.
Among their cornerstone achievements was the establishment of the first national LGBTQ programs focused on immigration, transgender rights, sports, poverty, and elder law, as well as the first major legal efforts to stop youth "conversion therapy," now part of their Born Perfect campaign.
Although much of NCLR's success rests on rigorous legal argument, the social and educational dimension is also fundamental. In 2011, for instance, the San Francisco-based organization partnered with the NCAA to create the Common Ground Initiative, which has successfully increased dialogue at conservative religious colleges about how LGBTQ inclusion can create safer, healthier, and more inclusive environments for student-athletes — and by extension for allstudents.
As NCLR gears up for its 45th year, they are launching a three-year, $10 million Justice, Access + Equity Fund to underscore the importance of racial, economic, and gender justice in the LGBTQ movement.
"We can't talk about the LGBTQ community without considering all parts of our identity. I can only talk about my queer identity through the experience of living as a Black woman. And this is true for all of us. Our multiple, intersecting identities have a profound impact on our experience as a person in the LGBTQ community. Because we experience all of our identities simultaneously, our solutions have to be intersectional to honor that reality," says Rupert-Gordon, adding that those who identify as LGBTQ are more likely to experience poverty, food insecurity, and homelessness than the general population.
These inter-connections are front and center in their recent campaign, We Serve with Love, which works with faith-based organizations to exuberantly welcome LGBTQ folks into their social-service programs. "We want everyone to see themselves in our work," says Rupert-Gordon, who believes that it is their mission to collaborate with those who might seem like unlikely partners. "If we are serious as a movement, we can't allow ourselves to be positioned in opposition to any of our communities. LGBTQ people and our families exist in every faith community so we continue to build these bridges, and we will all be stronger for it."
Donate now!
www.nclrights.org
(415) 365-1335
Executive Director: Imani Rupert-Gordon
Mission
NCLR is a national legal organization committed to advancing the civil and human rights of lesbian, gay, bisexual, and transgender people and their families through litigation, legislation, policy, and public education.
Begin to Build a Relationship
We know you care about where your money goes and how it is used. Connect with this organization's leadership in order to begin to build this important relationship. Your email will be sent directly to this organization's Director of Development and/or Executive Director.
A bright spot for Bev and me has been working with NCLR to resolve our case against Friendship Village. We're thrilled that Friendship Village no longer has its discriminatory policy, and that no other same-sex couples seeking to live there will go through what we experienced.
Justice, Access + Equity Fund
NCLR's major new campaign, the Justice, Access + Equity Fund, will support the work being done at the intersection of social justice and civil rights issues, through the lens of LGBTQ rights.
For 45 years, NCLR has worked at the live edge of the struggle for justice for LGBTQ people. We have made it our mission to identify racial, gender, and economic issues that have not yet been taken up by the movement, so that we can forge new paths forward and inspire others to take up work that will have the most powerful impact on the health and wellbeing of our communities, and enable more LGBTQ people to have a voice in shaping our shared world.
Key Supporters
Jay Cohen
MacKenzie Scott
Emily Doskow & Luan Stauss
Lesbians for Good
The Hugh C. and Thomas Lord Fund
NCLR Board Members
Karen Bowen
Dom Brassey
Nancy Geimer
Aubrey Hone, Esq.
Dr. Elisa Diana Huerta
Elizabeth Kim, Esq.
Shauna Madison, Esq.
Felicia Medina, Esq.
Adetunji Olude, Esq.
Arlette T. Smith
Hillary Smith
Sparks
Fresh Lev White