Public Service Journalism That Punches Above Its Weight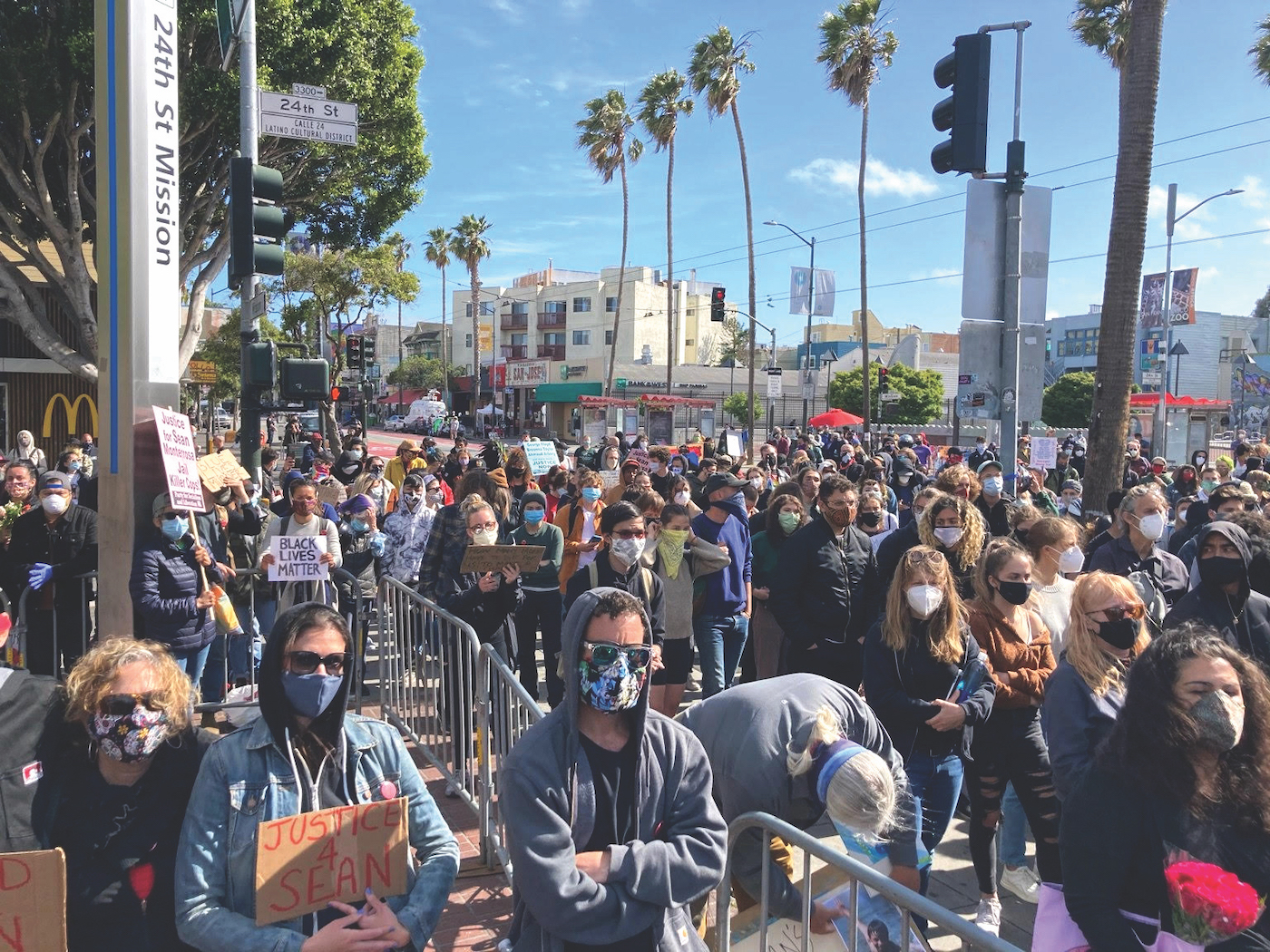 Who hasn't wondered why, in an immensely wealthy and creative city like San Francisco, no one can move the needle on homelessness? Or why a seemingly democratic idea like public school choice has led to deeper racial segregation?
No one is more curious about these questions – or more eager to learn the answers – than the editorial team at the San Francisco Public Press. Created by local journalists after the disbanding of the San Francisco Chronicle's investigative reporting unit in 2008, the Public Press specializes in data-driven, large-scale projects that other media institutions won't – or can't – take on.
"We founded the Public Press when it became clear that the business model of journalism was broken, and mainstream news outlets were no longer investing in deep-dive accountability reporting," says Michael Stoll, the Public Press's executive director and co-founder. The solution, he says, was "to take the public broadcasting business model and marry it with the best of print journalism."
What that means in practice is that the Public Press is a nonprofit news organization that doesn't take advertising and is committed to public service, offering what publisher and co-founder Lila LaHood calls a "solutions approach to reporting, focused on seemingly intractable problems."
As part of this commitment, the Public Press centers the experiences of under-served communities, and people whose lives are more likely to be affected by unaffordable housing, racial and economic inequities, and environmental injustice.
Its small size, with less than ten full-time staff, belies its influence. Last year, for instance, the Public Press unearthed a secret privacy arrangement between the California Public Utilities Commission and ride-sharing companies Lyft and Uber, prompting legislators to call for more transparency about the company's hiding of crash reports. And this fall, a lengthy investigation into environmental and health inequities in former military installations will be co-published with USA Today, amplifying readership and impact.
Along with their web presence and quarterly print edition, the Public Press operates a low-power FM radio station – KSFP 102.5 FM in San Francisco – for which it produces a daily newscast and a weekly radio show and podcast called "Civic." They plan to return soon to live town hall-style events, where community members and reporters can talk to and learn from each other, accelerating the pace of bringing the best civic ideas into the public eye.
Donate now!
www.sfpublicpress.org
(510) 459-8558
Development Director: Lisa Rudman
Mission
The mission of the San Francisco Public Press is to enrich civic life in San Francisco by delivering public-interest journalism to broad and diverse audiences through print and interactive media not supported by advertising.
Begin to Build a Relationship
We know you care about where your money goes and how it is used. Connect with this organization's leadership in order to begin to build this important relationship. Your email will be sent directly to this organization's Director of Development and/or Executive Director.
I am so thankful for the San Francisco Public Press, because it takes seriously its mandate to shine light on under-covered stories, including providing much-needed context, perspective, and information to help inform the public. This type of journalism is critically needed to ensure a robust and healthy democracy. I am honored that such a quality outlet would include my podcast, 'News in Context,' on KSFP, so that I can do my part to support its important, consequential, and essential mission.
NewsMatch
As 2022 comes to a close, NewsMatch — a national campaign to increase support for nonprofit newsrooms — will match year-end donations to the San Francisco Public Press. The organization is eager to collaborate with major donors who could join this effort with a special local match
With these funds, the Public Press plans to hire more staff to report on the region's most pressing concerns, including government transparency, housing affordability, homelessness, public health and environmental equity, sea level rise, transportation safety and elections.
The team is also aiming to launch in 2023 a community correspondents program to provide audio journalism training to diverse San Francisco residents from underserved communities to report on their key issues. They will contribute to podcasts and radio shows that will air on KSFP 102.5 FM, the Public Press' low-power FM radio station broadcasting from Sutro Tower.
Key Supporters
The Reva and David Logan Foundation
The James Irvine Foundation
The San Francisco Foundation
Inasmuch Foundation
Craig Newmark Philanthropies
Jay Pritzker Foundation
NewsMatch
Nicholas B. Ottaway Foundation
The Fund for Investigative Journalism
Institute for Nonprofit News
PRX Journalism Podcast Accelerator
LION Publishers
American Press Institute
Solutions Journalism Network
USC Annenberg Reporting on
Health Program
Board Members
Patricia Bovan Campbell, secretary
David Cohn, president
Liz Enochs, vice-president
Neal Gorenflo
Lawrence Groo
Lila LaHood, treasurer
Ricardo Sandoval Palos
Peter Scheer
Michael Stoll