Fighting Inequality Through Hands-On Environmental Learning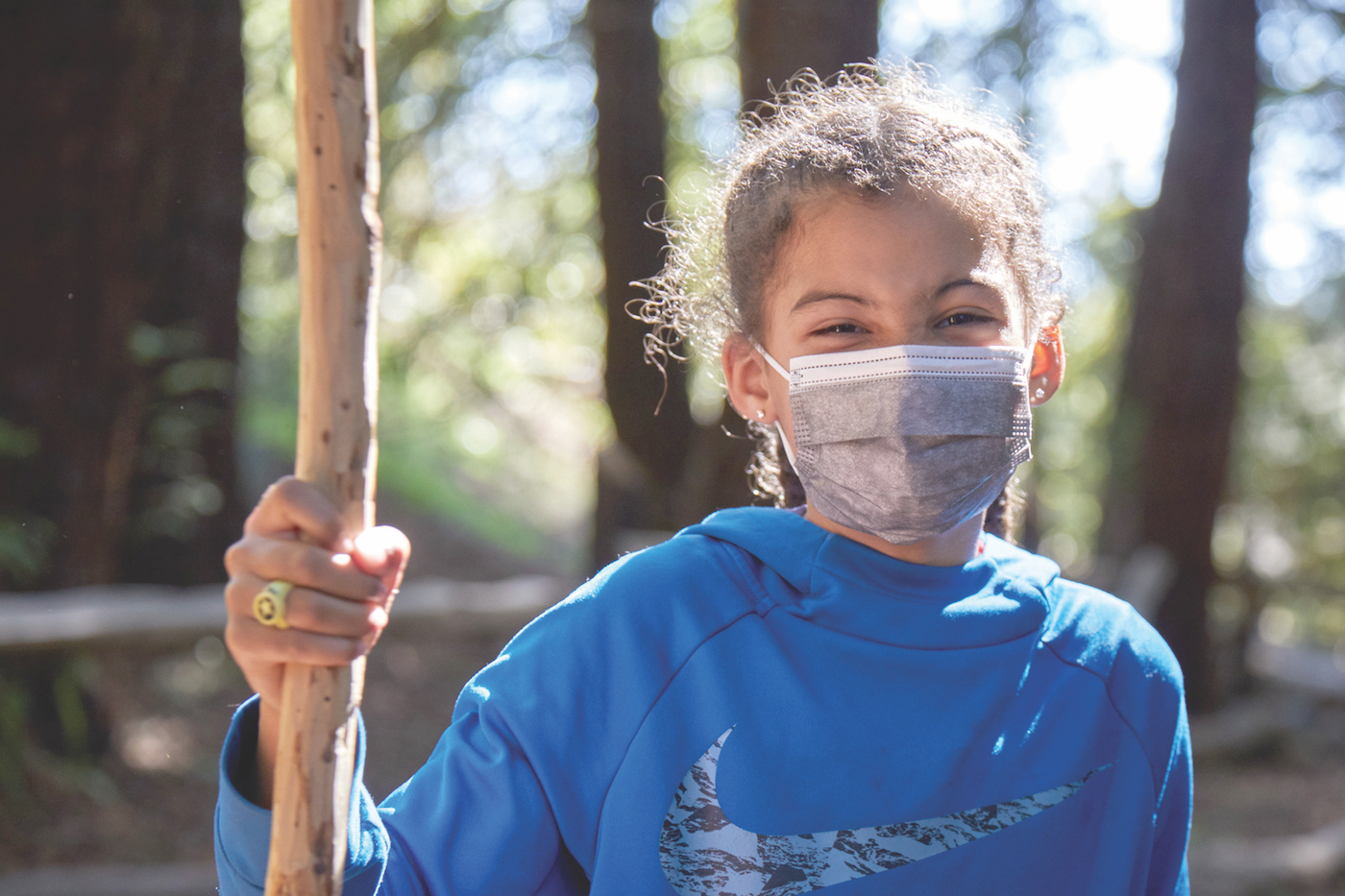 Outdoor education is a right, not a privilege – everyone deserves to know the joy of a bracing hike among redwood forests or along cliffside beaches. This land, as the song says, was made for you and me. 
It's hard to think of a more galling expression of social inequity at work in our world than the limited exposure children and youth from low-income families typically get to explore the wonders of nature. Vida Verde – an outdoor education organization focused on youth from under-resourced Bay Area communities – works to close that gap. 
Laura Sears and her husband, Shawn, were teaching as part of Teach for America in the Mississippi Delta at the turn of the millennium when they realized how little access many students have to the world beyond their small town. They took Shawn's fourth graders out on a multi-day canoe trip.
"He saw more growth in the kids during that week away and that week out in nature than he had the whole year in the classroom," Laura Sears says. "That's really where Vida Verde was born."
After moving to the Bay Area, they dove into outdoor education, hosting programs at various sites along the Coastside before landing on a perfect piece of land: 23 acres between Half Moon Bay and Pescadero – just three and a half miles from the ocean, a short drive from the redwood forest, and within an hour and a half of all Bay Area schools. They knew from the start though, that outdoor education was dependent on families paying fees for their kids to participate, and they wanted to counter that model.
"It became apparent right away that there was a huge population of kids who were being left out of that experience due to the cost," Sears says.
The answer was to host three-day, two-night nature excursions – typically extended hiking trips – for fourth, fifth, and sixth graders from Bay Area schools where 85% or more of the students qualify for free lunch. Building and improving upon this model was the focus for over 15 years. They then introduced the Teen and Family Program, with a teen summer leadership camp for alumni of the core program as its key element, paired with family weekend hikes and family gatherings during the school year at Vida Verde's San Gregorio campus, which includes a working farm, and at area parks and preserves.
Introducing kids and families to parks and nature preserves they'll return to on their own might be what Sears cherishes most about Vida Verde.
"The moment we hear kids say, 'This is the best day of my life,' or 'Now I'm going to take my family hiking,' is when we know we have done our job."
Donate now!
www.Vveducation.org
(650) 747-9288
Development Director: Jessica Kahlman
Mission
To promote educational equity by providing free, overnight environmental learning experiences for students who don't otherwise get the opportunity.
Begin to Build a Relationship
We know you care about where your money goes and how it is used. Connect with this organization's leadership in order to begin to build this important relationship. Your email will be sent directly to this organization's Director of Development and/or Executive Director.
Students explore the natural wonders of the Redwoods and the coast while expanding their understanding of themselves and their capabilities. They face their fears (walking alone in the woods, facing waves of the ocean, or going on a night hike) with the support of their peers and program instructors. A three-day trip that provides mindsets and memories that will impact their futures.
Electrify Vida Verde With the Power of the Sun
Vida Verde hopes to raise $350,000 to buy and install solar panels for a solar array that would power its entire 23-acre San Gregorio property, including its working farm and new educational barn.
The solar array would enable the property to go entirely solar, running lights, water pumps, heat, and even multiple electric buses that will shuttle the students from site to site.
Going solar "aligns with our teachings around taking care of the environment," Jessica Kahlman, Vida Verde's development director, says. "It's important for us to be models for students and the larger community around sustainability."
Key Supporters
The David & Lucile Packard
Foundation
The California Coastal Commission
Midpeninsula Regional Open Space
District
The Franklin & Catherine
Johnson Foundation
Additionally, individual supporters make up approximately 25% of our funds raised for our entirely free programming."