'Navigational Capital'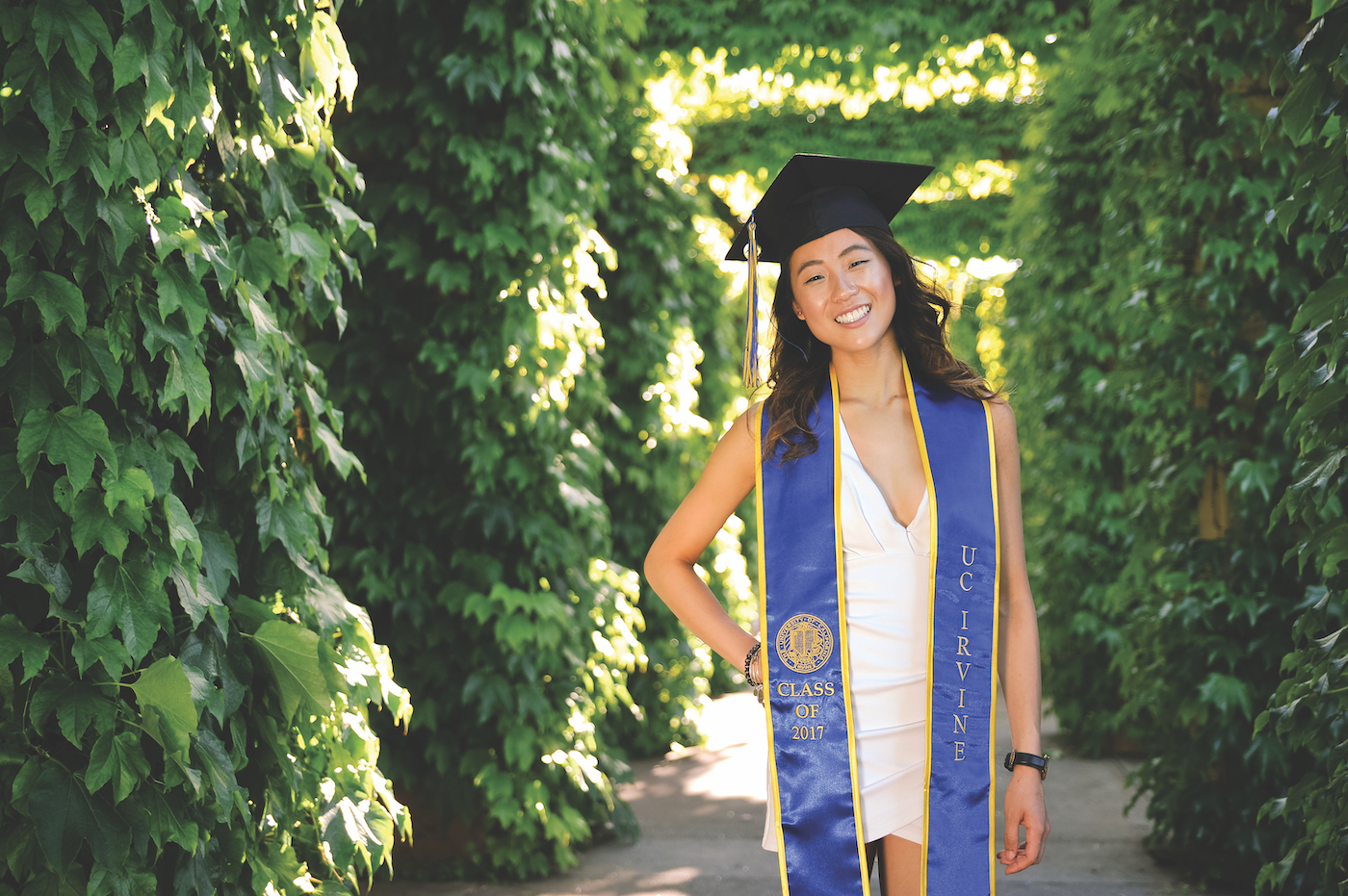 Veronica Toscano has overcome tremendous obstacles, regularly facing poverty and violence throughout her childhood in the South Bay. Her family became homeless after her father shot and killed her older brother when she was six. As a low-income, first-generation student, Veronica was statistically unlikely to attend college – much less graduate. Nationally, only 45% of low-income youth enroll in college, and only 11% complete their program, according to the National Center for Education Statistics.
Determined to defy those odds, Toscano graduated from Santa Clara University. And today she is a Chief of Staff at Cisco, focusing on customer privacy.
"As a first-generation college student, I did not have anyone I could lean on for guidance on how to create a resume, interview tips, or share with me the importance of internships," Toscano says. However, she did have a strong ally: the San Francisco-based Students Rising Above, or SRA.
"Having SRA in my corner through college made things a lot easier."
An outgrowth of an education series by KPIX CBS 5 journalist Wendy Tokuda, SRA began over 20 years ago as a way to help low-income students, most of whom are students of color, attend college. SRA provides comprehensive, wraparound services which include college access and success advising, healthcare navigation, financial capability training, career guidance and readiness, professional development and mentorship, and – since COVID began – no-cost private therapy from licensed psychologists.
"Call it navigational capital," explains Elizabeth Devaney, SRA's CEO. "Most middle-class or upper-middle-class families learn how to navigate these issues from their parents. But for first-gen students or students whose families aren't equipped to help them, it's really easy to get lost."
SRA's flagship program is called Rising Stars. At any one time, around 450 students work closely with SRA advisors and staff over a six-year period (beginning in their senior year of high school) to support their entry into and through college. SRA also works closely with more than 270 Bay Area companies to provide internships, and post-college jobs, to their graduates. To date, 100% of Rising Stars students have been accepted to a four-year college.
In recent years, SRA has expanded its services to provide virtual support to a national audience. This program, Students Online Achieving Results (or SOAR), offers critical resources around post-secondary education, healthcare, financial capability training and potential career choices.
Always looking to both share and adopt best practices, SRA has begun a partnership with a major California university to test its online program at the college level. With companies eagerly looking for a talented, diverse workforce, the stakes are high.
"We need these students to succeed for the economic health of our country," explains Devaney. And for the country to soar, SRA's committed, resilient students need to have a chance.
Donate now!
www.studentsrisingabove.org
(513) 256-3633
Philanthropic Relations: Jennifer Naecker
Mission
SRA empowers students facing systemic barriers to define and find success through education, career, and in life.
Begin to Build a Relationship
We know you care about where your money goes and how it is used. Connect with this organization's leadership in order to begin to build this important relationship. Your email will be sent directly to this organization's Director of Development and/or Executive Director.
In today's world, there are many young people with extraordinary academic capacity and leadership potential. However, access to the opportunities and resources needed to get to and through college and into a career are not equally available. Education is a lever that can shift poverty to prosperity, and inequality to equity. Local individuals and companies have the exciting opportunity to partner with SRA to directly influence these transformations.
Give Students the Resources They Need to Succeed
Donations to Students Rising Above (SRA) will be used to support, prepare, and mobilize low-income students to pursue a post-secondary education and find career success and economic stability for their future. CEO Elizabeth Jordan Devaney explains, "We utilize these funds in providing everything that we can to help students realize their innate potential as human beings."
A $500 donation can provide books and academic materials for a student for one semester, while a $1,000 gift can provide a laptop for a first-year student in college. A $50,000 contribution
Key Supporters
Autodesk
Dolby
Gap Inc.
Genentech
Hobson Lucas Family Foundation
Joseph Pedott Trust
JW Bagley Foundation
Kimball Foundation
May & Stanley Smith Trust
McMurtry Family Foundation
O'Shea Foundation
Odell Fund
Quest Fund
Ross Stores
Shartsis Friese
Solid Rock Foundation
The Julia Burke Foundation
Union Bank
Warriors Community Foundation