For Sunday Friends Foundation, the Pandemic Offered a Silver Lining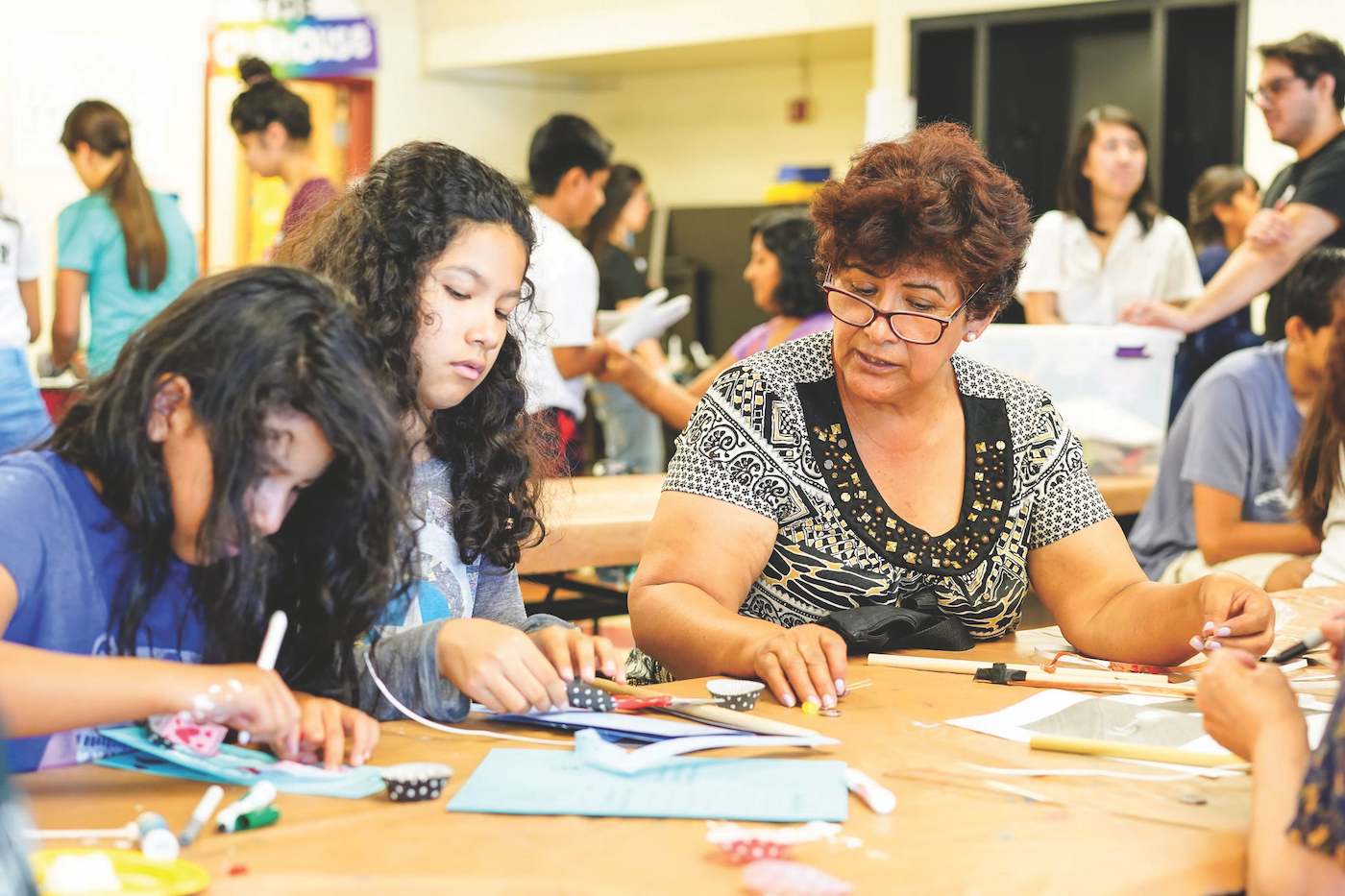 When COVID-19 shut down the Bay Area in March 2020, Sunday Friends Foundation had to pivot from hosting programs at schools aimed at breaking the cycle of generational poverty on Sundays to entirely online. It turned out to be exactly what the 25-year-old San Jose nonprofit needed to spice up its organization. 
"COVID allowed us to press the reset button," says James McCaskill, executive director. "We've gone from seeing our clients a couple of times a month to, in some cases, seeing them every day of the week in our live Zoom classes."
Sunday Friends offers classes like financial literacy and STEM to parents and kids with a mission to end the cycle of poverty. Being able to increase engagement with families and youth by five times has been a tremendous success for Sunday Friends, says McCaskill, adding they've gone from offering stand alone workshops to being able to create modules for courses that build upon each other from week to week. In addition to educational classes, Sunday Friends has supported clients during the pandemic with drive-thru distribution of basic necessities and food donation boxes, and enrolling families in rental assistance programs.
Sunday Friends was founded in 1997 by software engineer Janis Baron and is based on a model they call "learn and earn." The nonprofit takes a no-handouts approach. Instead, families and youth earn credits each time they attend a workshop or class. They can then redeem credits earned at the Sunday Friends store for stuff like basic necessities, personal hygiene items, school supplies, and even toys for the holidays. Since March of 2020, 70,000 basic necessities like toilet paper and diapers have been disbursed to families, and "every single one of those items has been earned," McCaskill adds.
Being able to build a comprehensive curriculum online inspired Sunday Friends to launch a new strategic initiative that hones in on intergenerational economic mobility. The focus: helping parents gain financial literacy and other skills — parenting, budgeting, nutrition, job readiness, digital skills, ESL, etc. — while focusing on literacy and STEM classes for kids. The aim is to improve the financial footing of parents while preparing their kids for future success and to break the cycle of poverty.
The majority of their clients earn as a household less than $50,000 a year, which in Silicon Valley is classified as extremely low income. With the help of Sunday Friends, families have been able to set up savings accounts for the first time through Excite Credit Union and take advantage of its 5% interest rate.
Donate now!
www.SundayFriends.org
(408) 217-9587
Executive Director: James C. McCaskill
Mission
Sunday Friends empowers families to break the generational cycle of poverty by fostering positive development in children while educating and guiding parents to support their children's life success.
Begin to Build a Relationship
We know you care about where your money goes and how it is used. Connect with this organization's leadership in order to begin to build this important relationship. Your email will be sent directly to this organization's Director of Development and/or Executive Director.
With Sunday Friends, I have learned many things like how to save money, be stable emotionally, physically, and mentally, how to open a bank account, how to manage my finances, how to seek help from other organizations, and how to cope with stress and pain. Also, I have practiced using English more, I manage my finances better, I have less stress, and a better relationship with my son.
Be a Friend and Help Sunday Friends Hire a Director of Operations
Sunday Friends is looking to raise $150,000 to hire a talented director of operations. The strategic hire would strengthen the organization by leading development of programs, achieving our new strategic plan, overseeing partnership building, and the coordination of thousands of volunteers. Having this support would ideally lead to improved and broadened support for children and families. "We are at the stage where we have big plans and a lot of momentum, but it feels like we are spinning away with limited resources," says James McCaskill, executive director.
Key Supporters
Ashley Papagno, Board President
Tashiya Gunesekera, Board Secretary
Enedina Ruiz-Orozco, Board Treasurer
René Ramirez, Board Member
Ibe Ewalt, Board Member
Arun Bhattacharya, Board Member
Silvana Casale, Board Member
Takashi Ueki, Board Member
Sebastian Beck, Board Member
Castellano Family Foundation
100 Women Charitable Foundation
Santa Clara County Board of Supervisors
Destination: Home
Adobe, Inc.
Bank of America
Excite Credit Union
Star One Credit Union
Patelco Credit Union
Umpqua Bank
Heritage Bank of Commerce