Dismantling the Pipeline to Prison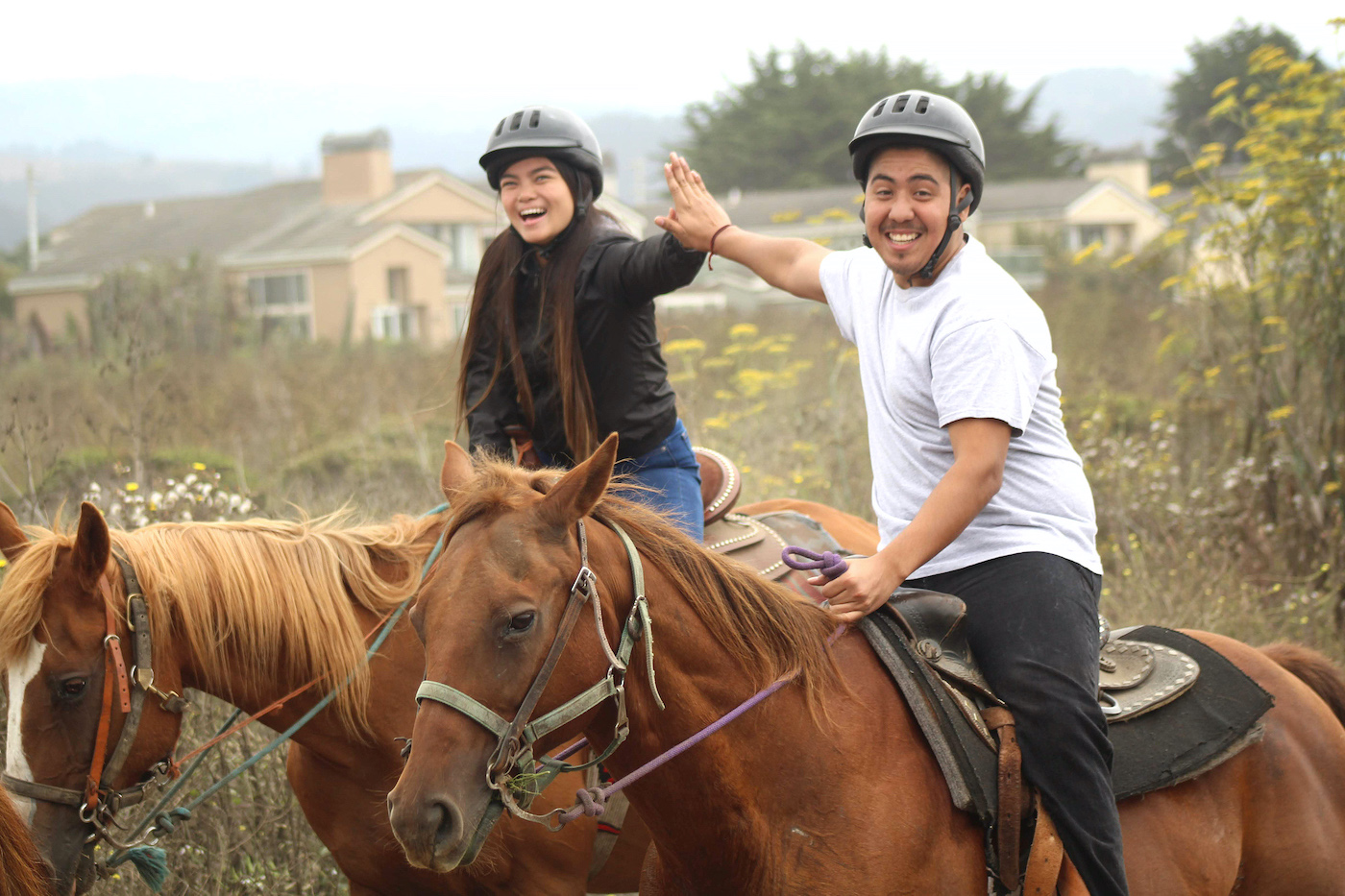 The first time Ali Knight walked into a prison at age 25, he was surprised to see a childhood friend from his old neighborhood in Brooklyn, New York.
Knight was working for a nonprofit that helped incarcerated adults re-enter society while Isaac, whom Knight had played basketball with and looked up to, had been imprisoned for three years and was eager to return to his family.
"It's not random. It's a series of decisions, obstacles, and opportunities … that are informed by things like what you look like, where you live, how you grow up, what decisions you make," says Knight, executive director of Fresh Lifelines for Youth (FLY). But "as a young Black or Brown boy, mistakes or mishaps are amplified because of the narrative [around them], because of who you are and where you come from. That narrative makes it much more likely for youth of color, from poor neighborhoods, to end up in adult prisons like Isaac did." 
For more than two decades, the award-winning, Silicon Valley-based Fresh Lifelines for Youth has helped young people successfully exit or avoid the justice system by teaching them about the law, supporting them to develop leadership skills, and offering one-on-one mentoring and positive role models.
"I like to describe our work as serving, supporting, and partnering with young people impacted by the justice system so they can transform their lives, transform their communities, and then transform the system themselves," Knight says.
The nonprofit serves more than 2,000 young people, largely high school students, across the Bay Area each year. Most go through FLY's Law Program, which teaches them about their legal rights, how to navigate the juvenile justice system, and life skills they need to thrive.
The nonprofit currently operates in Santa Clara, San Mateo, and Alameda counties and is eyeing expansion into two more counties.
FLY is well-known for giving youth a voice in shaping the services and systems that impact their lives. Among FLY's Youth Voice Initiatives is its Youth Advisory Council. The council is made up of youth who have graduated from probation and now help train probation officers to be youth-centered and connect more positively with young people in their care.
"These youth have great advice for probation officers: Don't act like a cop. Create safety. Create open communication around honesty," Knight says. "This is how you support young people to do well on probation."
FLY measures its success by its ability to reduce the negative impact of the justice system on youth, while supporting their academic progress and their learning of critical life skills. About eight of 10 young people they serve achieve a positive outcome in at least one area, Knight says.
The nonprofit, which partners with some 200 volunteers a year, is also "building community" to help support and empower youth most affected by the juvenile justice system. Many volunteers go on to become lawyers, district attorneys, or probation officers.
"It's not just helping young people," Knight says. "It's building a community of social justice advocates, public servants, and public leaders now charged with creating a community and a system that supports young people."
Donate now!
www.flyprogram.org
(408) 386-7387
Vice President of Development: Katie Sandoval-Clark
Mission
FLY's mission is to prevent juvenile crime and incarceration through legal education, leadership training, and one-on-one mentoring. In our work, we are accountable, dedicated, respectful, equitable and just, loving, innovative, hopeful, and youth-centered.
Begin to Build a Relationship
We know you care about where your money goes and how it is used. Connect with this organization's leadership in order to begin to build this important relationship. Your email will be sent directly to this organization's Director of Development and/or Executive Director.
Growing up, my life was good… until my mom got divorced and my dad got deported. I started getting in trouble. I ended up in juvenile court. Then my FLY mentor showed up. She's Latina, she graduated college. It made me think, 'Hey, if she did it, then I can do it too.' I never thought that I would see a day where I didn't feel that I needed to escape my life. Now I don't want to be anywhere else but where I am now. FLY really helped me get back on my feet.
With You, Justice Will Prevail for Young People
Fresh Lifelines for Youth (FLY) served more than 30,000 young people during its first two decades of existence. FLY's ambitious goal between now and 2030 is to help dismantle California's pipeline to prison, equip 30,000 more juvenile-justice and at-risk youth to transform their lives, and strengthen services for marginalized youth in California and beyond.
FLY is seeking $300,000 as part of its $1.5 million Justice Prevails Fund campaign. That fund is supporting its community innovation projects, such as crisis response in the COVID era, its statewide impact through advocacy and legislative support, and its Youth Voice Initiatives.
With America's recent racial justice reckoning, FLY's Youth Voice Initiatives have become "more important than ever," the nonprofit's Executive Director Ali Knight says. They are tackling issues such as what it means to see police reform in communities and the public health risk of juvenile incarceration during the pandemic. "We're elevating youth voices to effect change and to reform systems to move toward justice for all young people."
Key Supporters
FLY Board of Directors
June Wang, Board Chair
Mark Donnelly, Board Chair Emeritus,
Apple Inc. (Retired)
Melynnie Rizvi, Board Vice Chair, Shutterfly
Kristin Major, Board Treasurer,
Hewlett Packard Enterprise
Donna Petkanics, Board Secretary,
Wilson Sonsini Goodrich & Rosati
Meera Chary, The Bridgespan Group
DeAnn Work, Altaba Inc.
Diana Bell, Hewlett Packard Company (Retired)
Gordon Davidson, Fenwick & West, LLP
Robert DeJesus, Santa Clara County
Probation Department (Retired)
Stuart Lee, Cynerio
Joan Malcolm, GRAIL, Inc.
Ulrico Rosales, Wilson Sonsini Goodrich & Rosati
Hon. Patrick Tondreau, Santa Clara County
Superior Court Judge (Retired)
Gene Wade, Honors Pathway
Key FLY Foundation Supporters
The David & Lucile Packard Foundation
The Heising-Simons Foundation
The Sobrato Family Foundation
The Chan Zuckerberg Initiative
The TK Foundation
The Harry and Jeanette Weinberg Foundation