Defending Rights, Securing Justice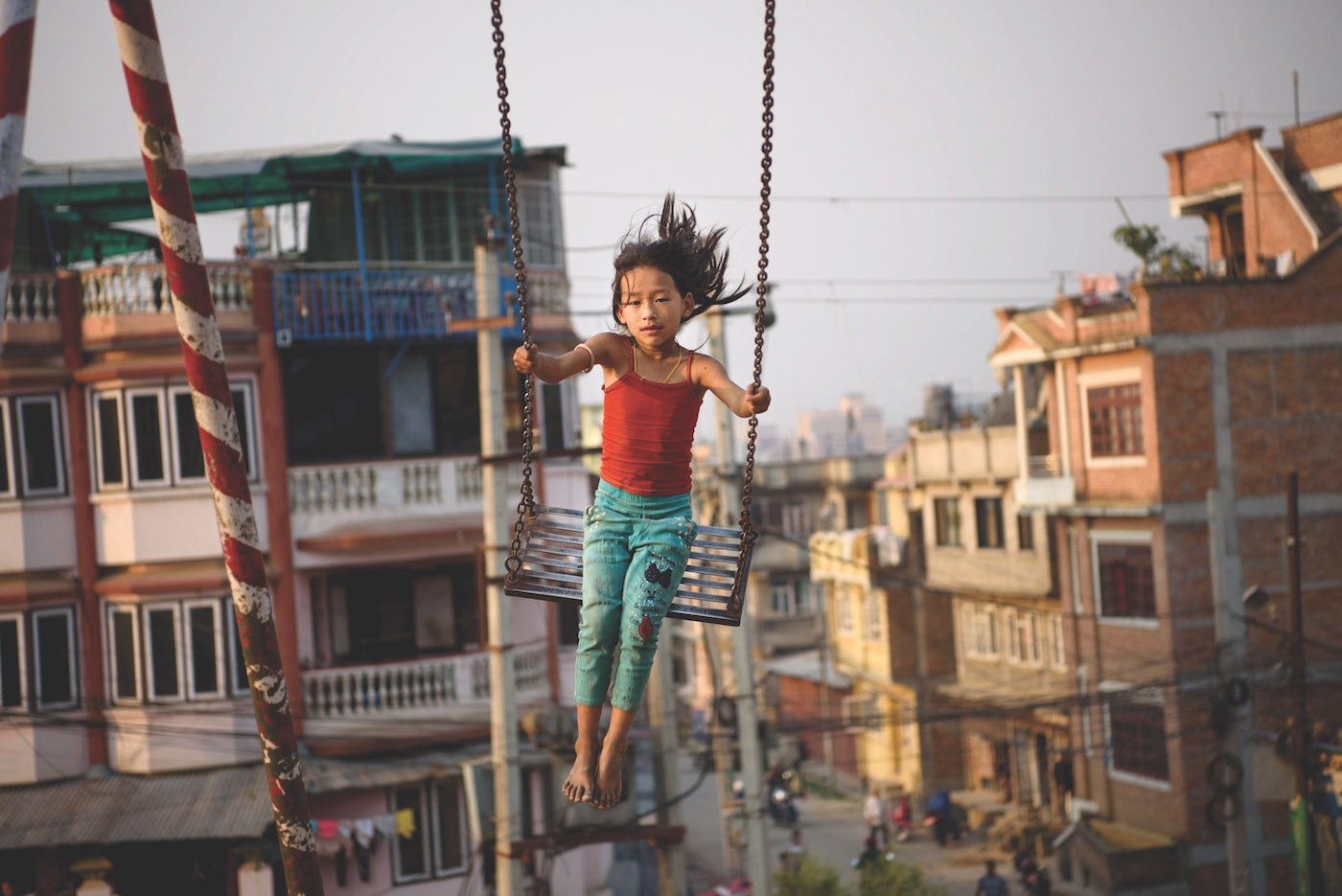 For more than 40 years, Human Rights Watch has investigated human rights abuses, exposed the facts, and demanded change in all corners of the world.
Adults and children facing grave human rights violations in Afghanistan. Summary killings in the Philippines. A planned assault and mass arrest of peaceful Black Lives Matter protesters in New York. In the Bay Area, both the San Francisco and Silicon Valley committees are dedicated to bringing the fight against international and domestic human rights abuses home.
"It's an incredibly engaged group of individuals who care about human rights issues around the world," says Gina Maya, director of the organization's Silicon Valley office in Palo Alto. "The beauty of Human Rights Watch is we make a real difference in the lives of people around the world, and also here locally."
Human Rights Watch is an independent, international organization that seeks to uphold human dignity and advance the cause of human rights for all. The New York-based NGO works to meticulously document abuses against the world's most vulnerable populations — and end those abuses.
Investigate. Expose. Change. It's been the aim of a group that began as Helsinki Watch in 1978 to monitor how the then-Soviet Union complied with the Helsinki Accords, a diplomatic agreement that demanded respect for basic human rights.
First, researchers working in more than 100 countries uncover facts that outline an undeniable record of human rights abuses — from discrimination to genocide. Then, they report what they find, exposing abusive governments in the news media and online. Finally, they meet with governments and others to see that policy is changed, laws are enforced, and justice is served.
To maintain its independence, Human Rights Watch doesn't accept funding from any government.
For its campaign to ban landmines worldwide, the organization shared the Nobel Peace Prize in 1997. It also helped mobilize a global campaign to ban both cluster munitions and the use of child soldiers.
Together, the San Francisco and Silicon Valley offices and their staff of 15 advocates focus on issues from criminal justice to immigration reform. They also fight for elder rights in nursing homes involving clinical restraints and being medicated without consent, as well as for women and children's rights, including access to education and issues of underage marriage.
Human Rights Watch employs innovative technology such as satellite imagery, artificial intelligence, and open-source investigations to find evidence of human rights abuses. They also investigate how digital surveillance tools, from hacking to facial recognition, are used to target activists, racial and ethnic minorities, and workers.
"Technology can be a force for good, but it can also be utilized for surveillance and oppression," says Jen Haile, director of the San Francisco office. "Our digital team is working to stay on top of new, emerging technologies that could potentially have massive human rights implications."
Donate now!
www.hrw.org
(212) 377-9479
San Francisco City Director: Jen Haile
Mission
Human Rights Watch investigates and reports on abuses happening in all corners of the world. To ensure our independence, we refuse government funding and carefully review all donations to ensure that they are consistent with our policies, mission, and values. We partner with organizations large and small across the globe to protect embattled activists and to help hold abusers to account and bring justice to victims.
Begin to Build a Relationship
We know you care about where your money goes and how it is used. Connect with this organization's leadership in order to begin to build this important relationship. Your email will be sent directly to this organization's Director of Development and/or Executive Director.
I am incredibly proud to support Human Rights Watch. They are vital to lifting up human rights defenders around the world, giving voice to the voiceless, and bringing a powerful spotlight to atrocities that if left in the dark, would continue. The impact of Human Rights Watch fuels hope and gives those of us that call the Bay Area home a tangible way to support human rights everywhere and anywhere. It's about more dignity in the world – that is what HRW's work ultimately delivers.
Upholding Fundamental Rights
Human Rights Watch is one of the world's leading independent organizations dedicated to protecting the human rights of people around the world. 
The nonprofit investigates and reports on human rights abuses globally. Advocacy is directed towards organizations, governments, businesses, armed groups, or anyone or anything else that has the power to enforce laws or develop policies and practices that uphold human rights.
All donations are used to support work in these areas and are carefully reviewed to ensure that they are consistent with the values and mission of the organization. In order to ensure unbiased and fact-based research, Human Rights Watch does not take funding from any government.
Committee Leadership
Silicon Valley:
Gloria Principe, Chair
Jessie Brunner
Fran Codispoti
Barb Deméré
Dana Fenwick
Loren Gordon
Barbara Hugli-Jones
Wendy McAdam
Cathy Crane Moley
Jean Scheible
Marie Vought
Diana Walsh
Amy Rao, Chair Emerita
Sofie Vandeputte, Chair Emerita
San Francisco:
Leigha Weinberg, Co-Chair
Ipek Burnett, Co-Chair
Mark Grace
Alyssa Harper
Caitlin Heising
Danielle Kraaijvanger
Marty Krasney
Loy Sheflott
David Keller, Chair Emeritus
Lore McGovern, Chair Emerita
Nancy J. Parrish, Chair Emerita
Orville Schell, Chair Emeritus
Joy Alferness, Chair Emerita
Darian Swig, Chair Emerita