Boundless Love Drove this New Mom to Start a Grassroots Diaper Bank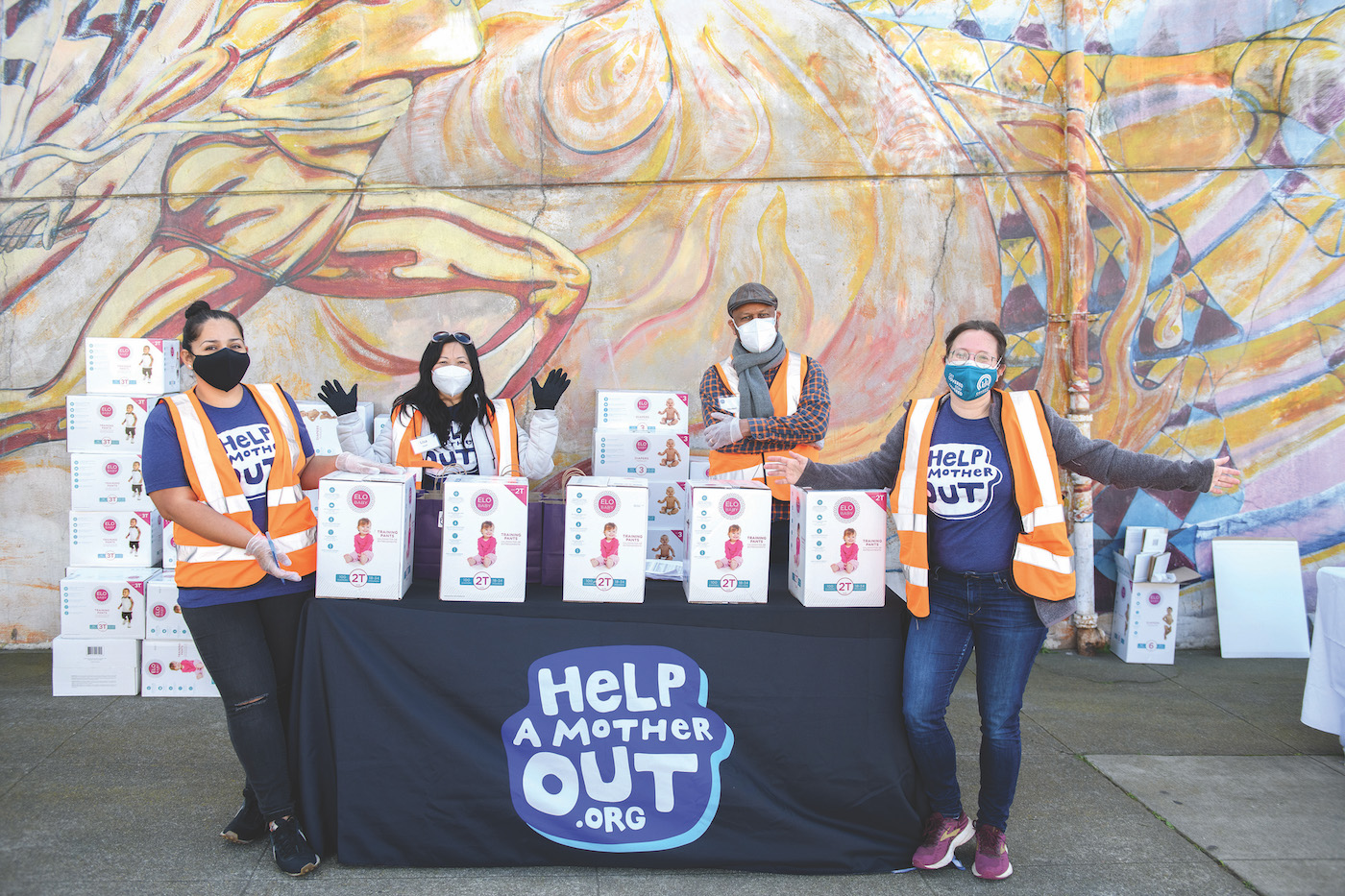 Lisa Truong was a new mom at home with her baby at the height of the Great Recession, when an Oprah segment caught her eye. It was a piece highlighting California families who'd fallen on hard times. 
Truong's heart went out to them: Financial crisis aside, new parents have more than enough on their plates as it is, as she very well knew. She resolved to take action and floated the idea of a community service project for Mother's Day at a rare mom's night out, a sushi dinner with friend and fellow mom Rachel Fudge.
The pair agreed to pull together a donation drive to support families struggling through economic hardship. Their research, though, led them away from clothing and baby gear – and toward the less popular items to donate for which need was greater. They learned that people rarely donate diapers, and that diapers are – amazingly – not included in public assistance programs like food stamps and the Special Supplemental Nutrition Program for Women, Infants, and Children, also known as WIC.
"We were shocked," Truong says. "We were shocked as moms of children in diapers that they were forgotten and overlooked."
After the shock came another emotion. 
"Then we got really mad, and decided we needed to build this organization."
Help a Mother Out ("HAMO") focuses on immediate needs and systems change. First, Truong says, "we get as many diapers as possible to families in need. Then, second, we advocate for diapers to be included in the social safety net." Thus, Help a Mother Out was born.
Help a Mother Out crowdsourced 15,000 diapers from parent listservs, mommy blogs, social networks, and friends – pure grassroots – all in its first month of existence in 2009. And their next goal, just six years later in 2015, came to the fore when the organization established the San Francisco Diaper Bank, the first public diaper assistance program in the United States, in partnership with the city's human services agency. Today, across all programs, HAMO serves over 6,000 families with diaper-age kids every month. A recent independent evaluation of their programs found that 98% of respondents feel happier and healthier after receiving a consistent supply of diapers for their baby.
Help a Mother Out hopes to continue expanding its programming within the region and beyond. "Diapers are a really small thing, but they can have a really big impact in the life of a baby and a family," Truong says. Not just physical well-being, but social-emotional and mental health also hang in the balance, for both parent and baby. "Having diapers for your baby can be the difference that makes someone feel like they are doing a good job as a parent."
Donate now!
www.helpamotherout.org
(415) 508-3710
Founder and Executive Director: Lisa Truong
Mission
Help a Mother Out® works to improve baby and family well being by increasing access to diapers for families in need.
A family's access to a reliable supply of clean diapers reduces the risk of infectious disease outbreaks, improves baby's health and comfort, and enables baby's participation in early care and education programs. Our vision is a day when every baby has a healthy supply of diapers.
Begin to Build a Relationship
We know you care about where your money goes and how it is used. Connect with this organization's leadership in order to begin to build this important relationship. Your email will be sent directly to this organization's Director of Development and/or Executive Director.
​​The diaper program has been life-changing. With the money that I don't spend on diapers, I can buy food for my kids — it makes a big difference. Because right now, when you go to the grocery store, it easily costs $150 for five everyday items.
Every $1 Spent Through Help a Mother Out, Saves Families $2
Help a Mother Out (HAMO) started  in 2009 with a $100 investment and two diaper donation bins. Today, HAMO  provides 19% of low-income Bay Area families with free diapers. The team's vision is to scale the HAMO program until every family receives a healthy supply of diapers. 
With reliable infrastructure and a cost-effective strategy, HAMO has proved that diaper need is a solvable problem – but they need your help. HAMO is asking for your generosity to raise $1.4 million, in order to scale their services and reach 25% of Bay Area families experiencing diaper need by 2025. And if you donate before the end of 2023, your contribution will be doubled thanks to a donation-match of up to $25,000 from a long-time HAMO supporter. Donate today and help end diaper need so families can focus on what really matters: loving their little ones.
Key Supporters
49ers Foundation
Apple, Inc.*
Barr Charitable Trust
California Commission on the Status of Women and Girls
East Bay Community Foundation
Eat.Learn.Play Foundation
Goldman Sachs Philanthropy Fund
Google, Inc.*
Intuit*
Jewish Community Federation
Marin Community Foundation
Microsoft*
Netflix*
Nvidia*
PayPal, Inc.*
Peninsula League
Salesforce Foundation
San Francisco Foundation
San Francisco Junior League
Silicon Valley
Community Foundation
Sunlight Giving*
thredUp
Wells Fargo*
*Employer Matching