Telling Truth Through Theater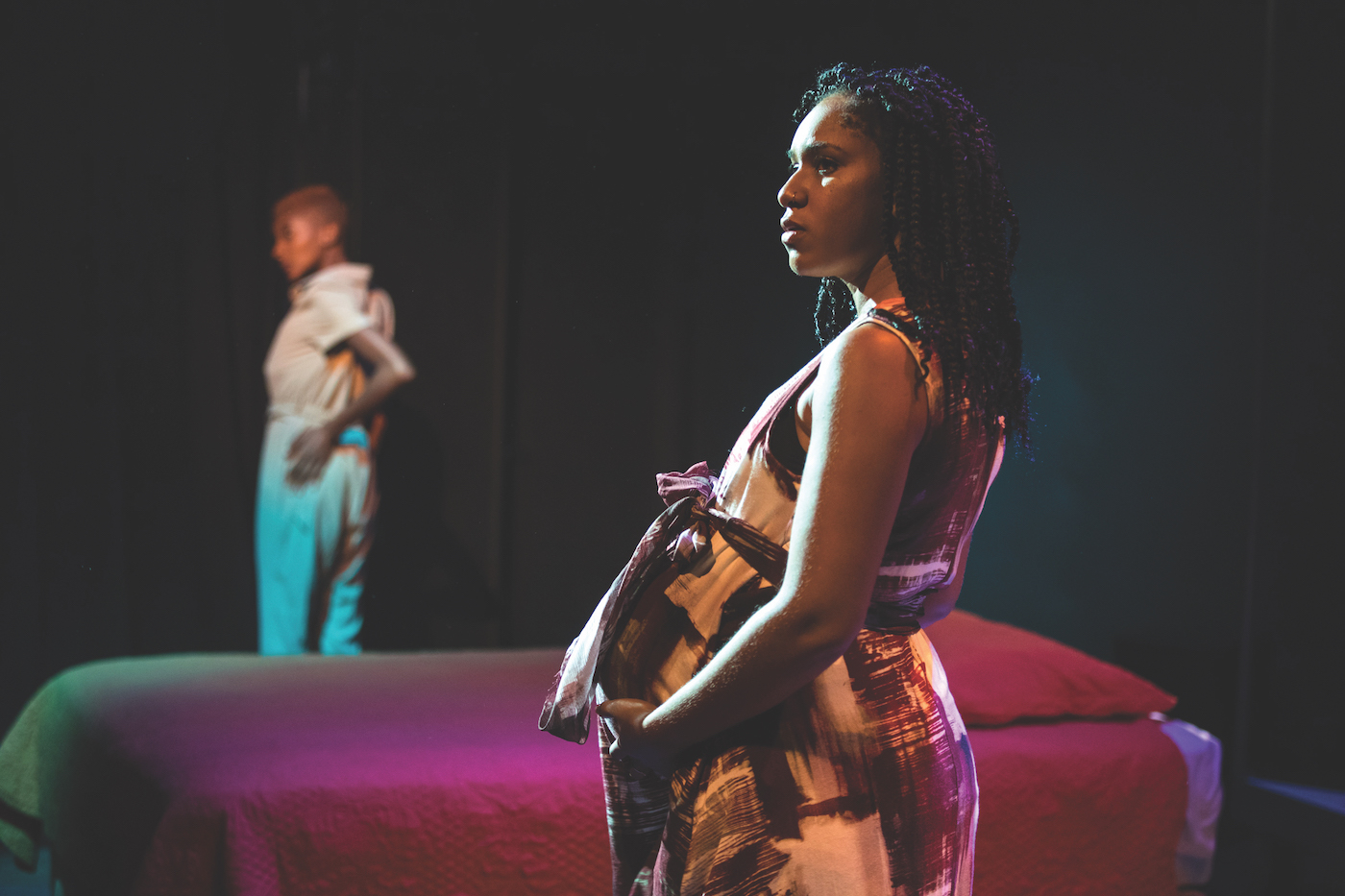 What do the hit shows Tony and Black Monday have in common? They feature writers – Dipika Guha and Christina Anderson – who got their start at Crowded Fire Theater. Hollywood writers like Isaac Gómez (Narcos) and Susan Soon He Stanton (Succession) prioritize taking time out of their writing rooms to work with this small-but-mighty theater producing out of a 99-seat house in San Francisco. Why?
For 20 years, Crowded Fire has been bringing bold, new voices to the stage, most recently at the 99-seat Potrero Stage in San Francisco. Punching far above their weight, the theater has distinguished itself not just for the quality of its playwrights, but for its fearlessness in presenting work that challenges audiences to consider the experience of communities of color more deeply and viscerally than before.
Although pushing playwrights to Netflix is not Crowded Fire's goal, they see that success as emblematic of cultural change, in which the voices of BIPOC artists are being seen and heard at the next level.
"If our superpower is to tell stories, then our responsibility is to make visible what is invisible," says Artistic Director Mina Morita. "Art has the power to create truth. Cultural erasure is an act of violence."
As an educational experience, theater has few rivals in terms of effectiveness, and itself mirrors the journey of empathy provoked by radically inclusive playwriting.
"Theater allows us to go deeper into ourselves, and explore the boundaries of our comfort zones," says Leigh Rondon-Davis, Crowded Fire's curator of online programming and a Resident Artist. "We can feel shame or joy along with those on stage in a different way than we usually experience it. It unlocks something in us that reminds us that my experience is not the only experience."
Like almost all arts organizations, Crowded Fire had to pivot during COVID to present work virtually, and find ways to financially support staff and resident artists. And in response to a racial reckoning within the theater world, they have partnered with two other companies to create an anti-racism facilitator training for theater artists called Making Good Trouble.
For Morita, theater, education, and justice are all intertwined. "When we engage with a narrative that deeply affects us," she says, "our framework can change, our values can change, and then our behavior can change."
Donate now!
www.crowdedfire.org
(415) 523-0034 ext. 701
Artistic Director: Mina Morita
Mission
Crowded Fire Theater (CFT) is a critically acclaimed company for new play production on the West Coast. Known for presenting works by the hottest up-and-coming playwrights, CFT contributes to the creation of a contemporary canon that reflects the diverse world in which we live. Read more about our commitments to justice, equity, diversity, and inclusion in our organization.
Begin to Build a Relationship
We know you care about where your money goes and how it is used. Connect with this organization's leadership in order to begin to build this important relationship. Your email will be sent directly to this organization's Director of Development and/or Executive Director.
If our superpower is to tell stories, then our responsibility is to make visible what is invisible. Art has the power to create truth. Cultural erasure is an act of violence.
Support Theater That Entertains and Creates Change
There are a number of ways you can become involved with Crowded Fire, its work and mission.
Visionaries: $2,500+ Season Sponsor billing on all of our public programming and a private pre-show visit from artistic staff and members of a show's creative team for you and your guests at the performance of your choice.
Production Sponsors: $1,200–2,499 Production Sponsor billing on the production of your choice, and invitation to special annual events with CFT Artists
Commissioners: $600–1,199 Two complimentary opening night tickets and behind-the-scenes access to special mainstage rehearsals.