Exposing Injustice at the Nexus of Power and Food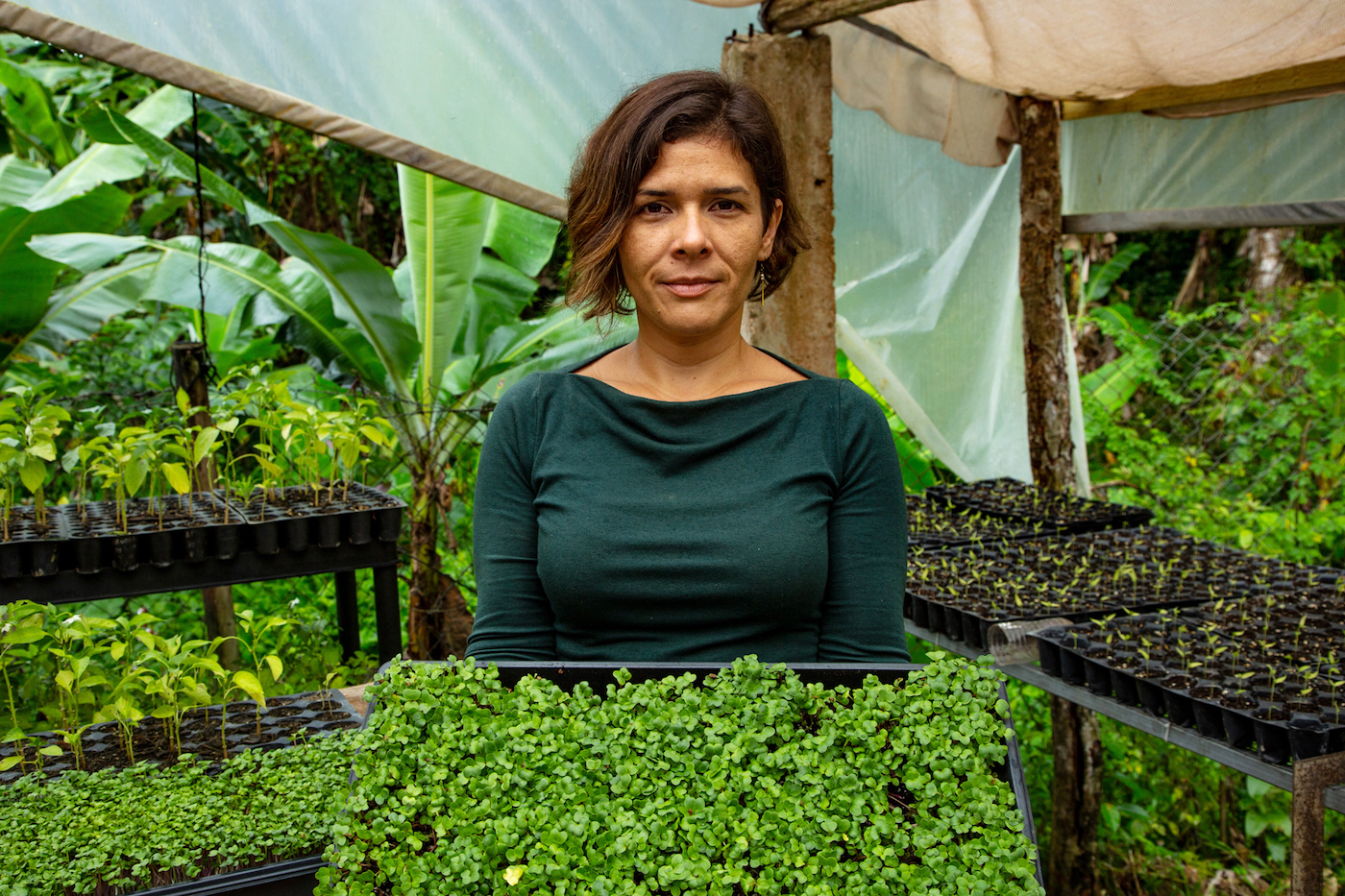 For more than a decade, Civil Eats has grown from a labor of love to the leading national nonprofit newsroom focused on food justice. 
The site covers a wide range of stories through the lens of food and agriculture, shining a light on nutrition and food safety, labor, pesticides, and the climate's impact on our plates. From farmworkers to policymakers and everyone in between, Civil Eats works to highlight innovators and changemakers and engages readers in solutions on the ground and in Washington.
Co-founder Naomi Starkman got an up-close education in the role of corporate power in policy right out of law school, working in San Francisco government as the deputy director of a fiscal oversight agency. She learned to trust journalists' perspectives on important matters of justice that threatened the powerful. 
She later worked in New York media – then turned to agriculture, building up her "dirt cred" farming on both coasts. She saw entrenched systems of injustice there, too – and was inspired to build a platform to cover the complexity in the food system. Starkman's roots in policy, media, and hands-on agriculture enrich Civil Eats' coverage.
In the early days, "People used to ask me if we were a nonprofit. I would joke we were a no profit," Starkman says. During the first four years, all staff were unpaid, until a 2013 Kickstarter campaign raised $100,000 – at the time, the most any news organization had ever crowdfunded on the platform – enabling expansive coverage and a wider audience. It has since become a 501(c)(3) nonprofit that has worked with thousands of writers from around the country.
Michael Pollan and Alice Waters quickly became – and remain – effusive fans. In 2014, the James Beard Foundation – prestigious arbiters of food writing – named Civil Eats publication of the year. And, in 2019, the site's archiveswere inducted into the Library of Congress: a testament to the uniqueness and legacy of their work.
The core mission has remained the same over the last 12 years: Tell the stories behind our food with an eye toward exposing those in power and lifting up voices that would otherwise go unheard. "The power, money, and corporate consolidation behind our food impacts not just farmers but also consumers," says Starkman. And while other outlets have recently started exploring these issues, none maintain the singular, unflinching focus that Civil Eats has.
Civil Eats depends on subscribers and donors to do this critical work. It's specifically looking to continue funding its robust coverage of Indigenous foodways, when a grant focused on the topic ends this year. The site is also seeking stand-alone funding for its climate reporting and to build a team that can research and report groundbreaking investigative stories. For now, sending reporters on long-leash, fact-finding missions that shine a light on monopoly, corporate power, and dark money is simply beyond their team's reach. Important truths about our food are out there – and readers trust Civil Eats to uncover them. 
Donate now!
https://civileats.com
(917) 539-3924
Contact: Naomi Starkman
Mission
Civil Eats is a daily news source for critical thought about the American food system. We publish stories that shift the conversation around sustainable agriculture in an effort to build economically and socially just communities.
Begin to Build a Relationship
We know you care about where your money goes and how it is used. Connect with this organization's leadership in order to begin to build this important relationship. Your email will be sent directly to this organization's Director of Development and/or Executive Director.
I hope you will join me in supporting Civil Eats, the best online food politics magazine. If you're interested in changing our food system, it's one of the most important things you can do.
Donate to the Trusted Source for Food Justice News
Civil Eats is seeking $100,000 to expand the important work of Civil Eats TV. Without philanthropic support, stories like Doria Robinson's – and the many women working in the field – simply wouldn't be told. Help Civil Eats TV put women in food in the spotlight, where they deserve to be.
Each episode of Civil Eats TV costs roughly $25,000 to make. Please consider making a donation to fund an entire episode. Donations of $1,000 to $5,000 will receive name screen credit; donations of $5,000 to $10,000 will receive "supported by" screen credit; and donations of $10,000 to $25,000 will receive "presented by" screen credit.
This year, Civil Eats seeks to profile more exceptional women, including a community grazing steward employing regenerative agriculture practices; a mobile farmworker health clinic run by Indigenous women; a young BIPOC wheat farmer; and a mushroom forager and mycologist.
"We believe the power of storytelling can change people's hearts and minds and can truly make a difference," says Civil Eats' Naomi Starkman.
Key Supporters
Liebe Patterson
–Elizabeth R. & William J. Patterson Foundation
Wendy & Eric Schmidt
–Schmidt Family Foundation, 11th Hour Project
GRACE Communications
Esther Park, Sallie Calhoun
–Cienega Capital
Mark Menning & Lara Park-Menning
Nell Newman
–Nell Newman Foundation
Panta Rhea Foundation
Joyce & Irving Goldman Foundation
Ida & Robert Gordon Family Foundation
Lisa Holmes
–Hunter Grubb Foundation
Merck Family Fund
Jay Pritzker Fund
Sye Fund
Cindy Daniels & Doug Lipton
William Rosenzweig & Carla Fracchia
Christine Schantz
Michael Pollan & Judith Belzer
Kat Taylor
–TomKat Educational Fund
Clif Bar Family Foundation
Cedar Tree Foundation
New Venture Fund
Ruth Reichl
Marion Nestle