Compassionate Representation for Children and Youth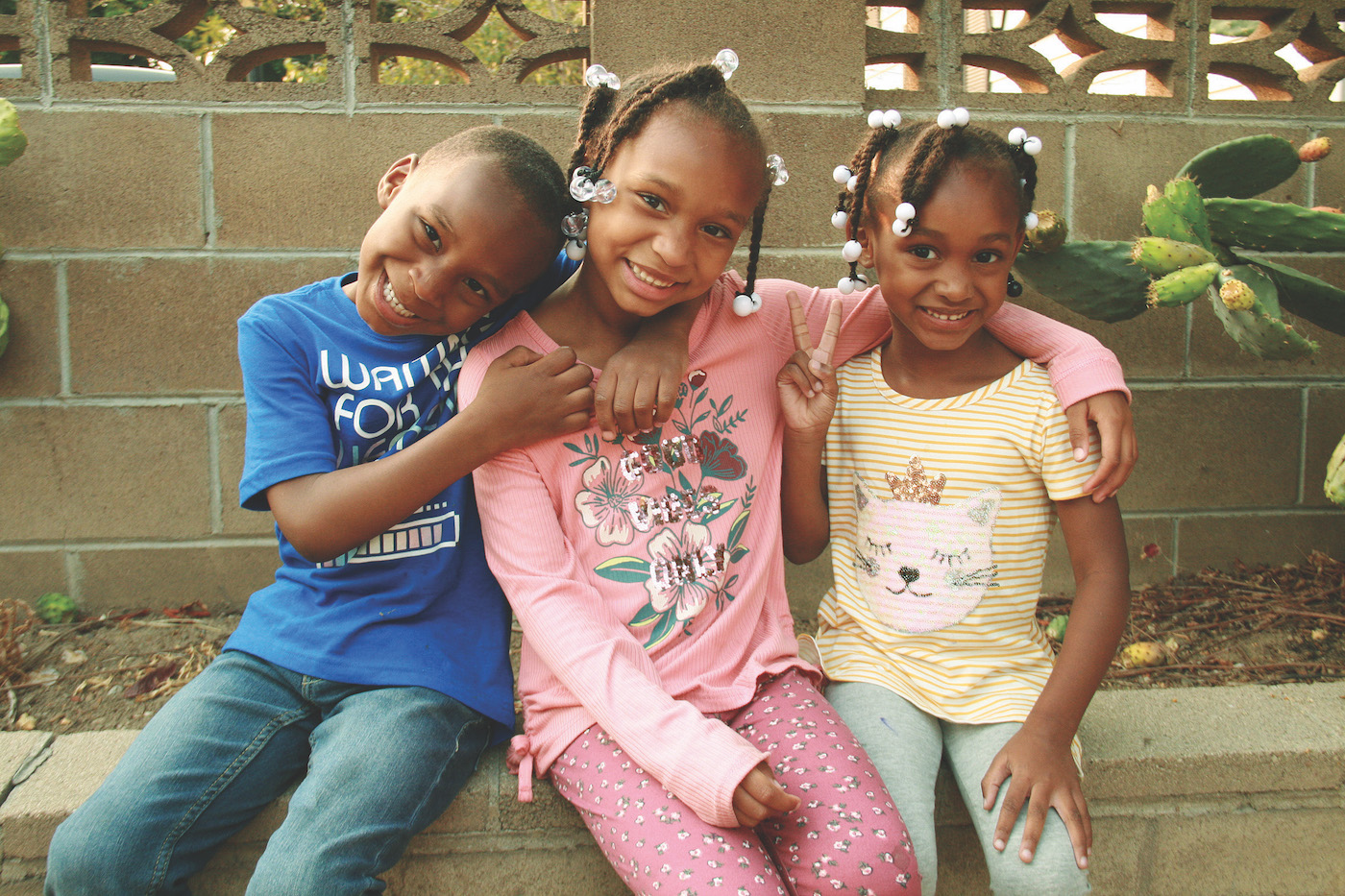 "I was one of those kids who thought he didn't have a future."
This is what Samuel Carter, now 29, remembers thinking when he first entered the foster care system at age seven. Pinballing from one Oakland home to another, he started getting in trouble at school, caught the attention of law enforcement, and was heading straight for the foster-care-to-prison pipeline.
That's when he met attorney Kristin Mateer, Executive Director and co-founder of the Oakland-based nonprofit East Bay Children's Law Offices, or EBCLO.
"She saw something in me, some potential, at a moment when I didn't see any way out of my situation," says Carter, who is now a third-grade teacher at Lighthouse Community Charter High School in East Oakland, a school he once attended.
Carter is one of thousands of East Bay children and youth whose lives have been changed by working with EBCLO. Dedicated to "holistic, vigorous legal advocacy," EBCLO was created when the Alameda County Public Defender's Office closed its dependency practice. Mateer and two colleagues stepped in to create an organization that could more effectively — and compassionately — represent traumatized young people and help them navigate the complex dependency court system. 
Part of this is math. "We went from a lawyer representing 200 kids, to representing closer to 100," Mateer says. But most important, perhaps, is the consistency of relationships. Instead of youth and families interacting with multiple advocates over many years, they now work with one trusted lawyer until they find a safe home, or age out of the system at 21. EBCLO's team also includes social workers who specialize in areas like child development and mental health as well as attorneys who specialize in education law, allowing them to push into schools and other institutions to support youth in ways that were previously impossible.
Mateer points to the organization's motto — "Children should be seen and heard" — as another pillar of EBCLO's success.
"Our clients — our kids — have always been the experts in terms of what they need, in particular the teens," Mateer says. In order to more systematically study and respond to youth needs, EBCLO is in the process of creating a youth advisory board to learn directly from the youth what they need and offer resources. This data will also help EBCLO in its national push to give all youth a right to legal counsel.
"Youth and adults working together is the future, for young people and for the system," says Mateer.
Samuel Carter couldn't agree more. Apart from teaching school, and earning his master's degree in education, he recently joined the Board of Directors at EBCLO, offering a voice of experience when decisions are made about the program's future.
"My goal is to help kids understand, before it's too late, that there are resources and help," he says. "I want them to know that a place like EBCLO exists."
Donate now!
www.ebclo.org
(510) 496-5261
Executive Director: Kristin Mateer
Mission
The Mission of East Bay Children's Law Offices is to protect and defend the rights of children and youth through holistic, vigorous legal advocacy. EBCLO strives to provide a voice for children in and out of the courtroom and to promote positive outcomes for them.
Begin to Build a Relationship
We know you care about where your money goes and how it is used. Connect with this organization's leadership in order to begin to build this important relationship. Your email will be sent directly to this organization's Director of Development and/or Executive Director.
"The value of having a lawyer is having someone by your side who can advocate for you in court when you may feel uneasy talking in front of a lot of people about your case. They can also let your team know about your goals and any bumps in the road you might face. Sometimes lawyers even keep in touch years later to provide support or be someone to talk to."
Help Provide a Voice for Children
East Bay Children's Law Offices protects and defends the rights of children and youth through holistic, vigorous legal advocacy. Your donations can help us provide a voice for children in and out of the courtroom and to promote positive outcomes for them.
•$5,000 can fund surveying 200 clients so their lived experiences can guide our vigorous advocacy.
•$2,500 ensures 12 foster youth have uniquely tailored education plans at school.
•$1,000 means immediate intervention and visits to five youth in juvenile hall.
•$500 can fund a year's worth of fidget toys, coloring books, and snacks at the courthouse to reduce the traumatic experience of court.
•$100 can fund a roundtrip visit to one of the 46% of our clients who live outside the county.
Key Supporters
Kelson Foundation
Younger Family Fund
Zellerbach Family Foundation
The Greg Smith Charitable Fund
Bernard E. & Alba Witkin Charitable
Foundation
van Loben Sels/RembeRock Foundation
The Morris Stulsaft Foundation
Firedoll Foundation
Jennifer & Steve Roop
Quest Foundation
Bigglesworth Family Foundation
William G. Gilmore Foundation
Share the Spirit
Legal Services Funders Network
Winnie & David Lau
The Barrios Trust
Susan Cody
Oakland Athletics Community Fund
Oakland Thrives
Ticket to Dream Foundation
Hartog, Baer, Zabronsky & Verriere
Daniel Kim & Charmaine Wong